We've been checking out some ideas for hot tub holidays with older kids.  These lodges below offer amenities such as beach days, entertainment, amusements, on site bar/restaurant, indoor pools and activities close by such as canoeing and quad biking.  Each of these lodges offers at least one of these amenities making them a great choice for a family break.
Bossiney Bay
Situated within easy access to the beautiful North Cornwall coast, visitors to this holiday park can choose from a range of different timber lodges, all with their own hot tub. Enjoy the tranquil Cornish countryside, with each lodge having a picture-perfect view of the surrounding greenery. A small sandy beach is accessible from the park, providing the perfect opportunity for a beach day.
Inside the lodges, the spacious open plan living area and modern furnishings mean that guests can feel right at home, with enough room to settle in. The glass patio doors look out onto the decking, and on a hot day you can open the doors and soak in the sun. Spend a day in the quaint village of Tintagel with the family, a 15-minute walk away from the site.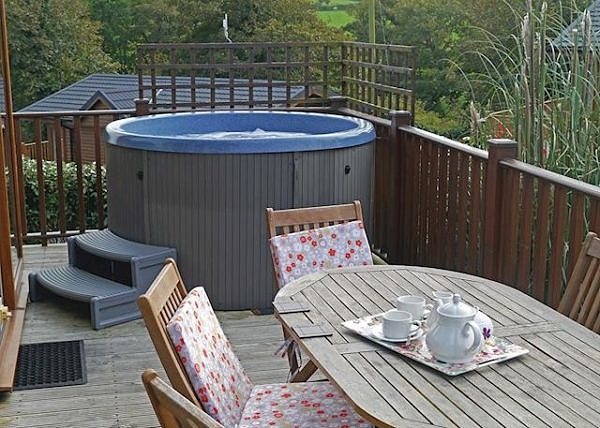 Brunston
This site is perfect for an escape into nature, as there are 25 acres of the incredible South Ayrshire Girvan Valley to explore. Arran Lodge and Ailsa Craig are two lodges with hot tubs at this site, both of which are perfect for taking a soak under the unspoiled night sky. Both lodges have a real luxury feel, created by their generously spacious interior and modern-style bedrooms.
Enjoy views of the surrounding park and countryside from the wooden veranda outside, which is also a great spot for an evening meal. The site has an indoor pool for the children to enjoy on a rainy day, as well as a games room with amusements. The site won the 'Made for Mums' bronze award, meaning it is highly commended for a family holiday.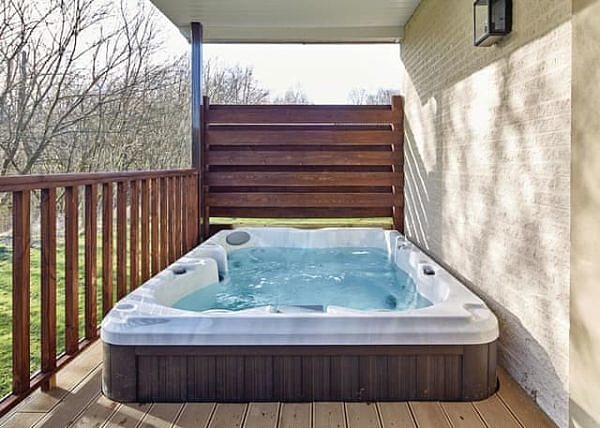 Blackwell Lodges
These lodges are in the perfect location to discover the fantastic North Yorkshire Moors. The log cabins are beautifully elegant, with stylish and modern décor in the bedrooms, and a contemporary and sleek kitchen and living area. Take a soak in your own private hot tub, situated at the back of the cabin on the deck. There is a bar and restaurant on site, ideal for an evening meal when you need a break from cooking.
Alternatively, travel out of the site to Stokesley, which is a charming market town only three miles away. For a family outing, see the fantastic architecture at Mount Grace Priory, or explore the North York Moors National Park.
Check Availability at Blackwell Lodges >>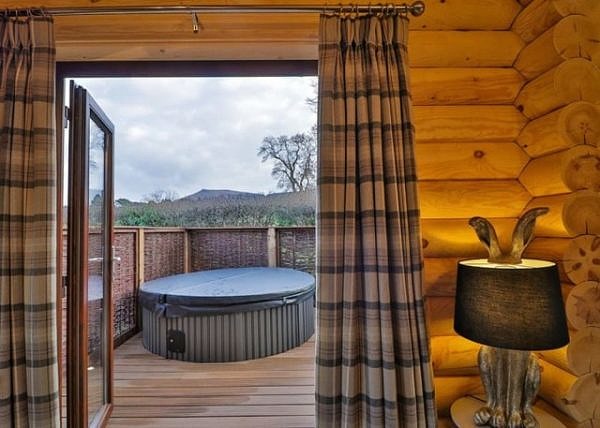 Hunters Quay
Located by the breathtakingly beautiful Holy Loch and surrounded by the stunning Scottish countryside, this site is bustling with activities for families. Older children can learn archery, fencing, and horse riding, as well as try out Water Walkerz and raft building. There's also a games room and entertainment centre for some indoor fun, and an indoor pool.
The comfortable yet luxurious lodges, all with hot tubs, range in accommodating families of all sizes. Many of these also allow pets, so be sure to bring along a furry friend to your Scottish Highlands adventure.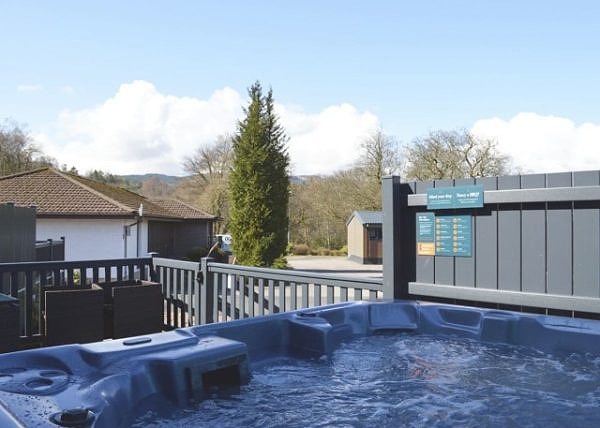 Brockwood Hall Lodges
Nestled in the scenic and enchanting Whicham Valley in the Lake District, these lodges are perfectly located for those wanting a real sense of escapism. With unspoiled countryside and mountain views all around, a holiday here is sure to be unforgettable. The Scandinavian-style lodges are beautifully furnished, capturing a homely cosy feel as well as ensuring there is enough space for all the family.  Head to one of the water centres in the Lake District for some water activities or explore the area on bike with bike hire from Lake District Bikes.
Outside, soak in the fantastic mountainside from your wooden veranda, where you will find garden furniture and a private hot tub. For some extra luxury, stay in Moore Cottage, a historical cottage for a family of four. The Lake District is right on the doorstep of this site, as well as some beautiful beaches.
Latest Brockwood Hall Lodges Offers >>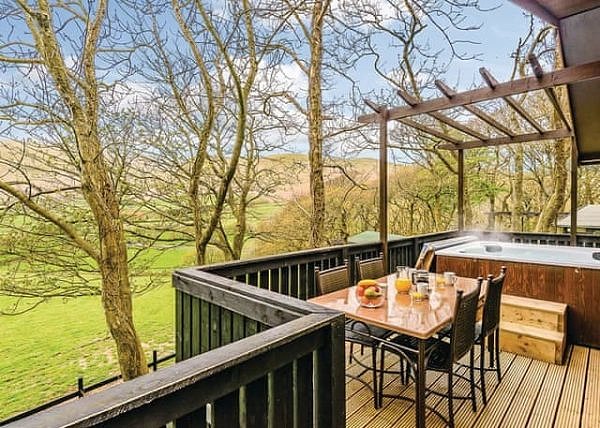 Artro Lodges
Snowdonia hosts this collection of sophisticated lodges, two of which have a hot tub outside, perfect for a soak amidst the magnificent Welsh countryside. The lodges are perfect for a bigger family, the smaller of which sleeps six and is two stories with an open and airy interior.
The bigger lodge sleeps eight, with two double bedrooms and one with twin beds, all of which have an ensuite shower. Exciting activities are available nearby, including canoeing and quad biking. For a more laid-back outing, take a trip on the steam train to a nearby town or stroll around Harlech Castle.