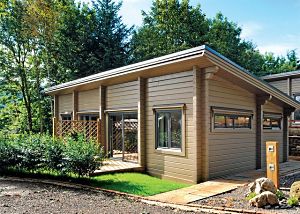 Westholme Lodges in the Yorkshire Dales are our "Lodges of the Week". With a rural location there are plenty of opportunities for relaxing and getting away from the stresses of daily life. A great base for exploring the Yorkshire Dales, these lodges will delight anyone looking for a luxury lodge break.
The VIP lodges come with private outdoor hot tubs and we especially love the Westholme Laburnum Premier VIP which sleeps 6 and has the "Wow" factor. On site you will find Henderson's Bar and restaurant with Wi-Fi access where you can enjoy a bite to eat or a relaxing drink in a laid back environment.
We received this review from Craig Marsh who enjoyed a stay at Westholme Lodges:-
"Wow, What a fantastic holiday. The lodges are like home from home and offer a very high standard. The staff are wonderful and will do their best to help you in any way and the on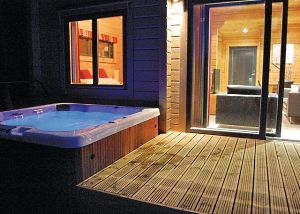 site restaurant is very good and quite reasonably priced. The grounds are very well kept and the hot tub was an added bonus after a long walk in the dales.
It is a must to visit the falls and the Wensleydale Creamery. There are not many shops around so do stock up prior to your visit. There are some great local pubs to visit that also do great food but might be best to book in advance. All in all, its a fantastic place to visit. Looking forward to our next visit."
"Like" us on Facebook to keep in touch and be first to hear about the best offers.