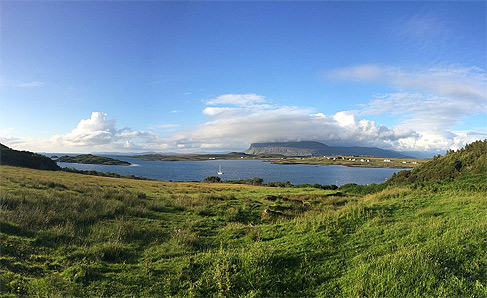 A beautiful county in the west of Scotland,
Argyll
will provide a stunning backdrop for your next UK holiday. Discover magical landscapes, gorgeous coastlines and breath-taking lochs. Treat yourself to a luxury lodge here and explore some of the most enchanting landscapes and local culture and heritage.
Some great reasons to choose Argyll for your 2020 cabin break
A lodge in Argyll will provide you with a perfect base for exploring the surrounding area. So, whether you plan long days of exploring, hiking and biking, or prefer a slower pace trying out the local tearooms and enjoying a boat ride on the loch, Argyll is a great choice.
And of course, there's always a steaming hot tub waiting for you when you get back!
There are many cabins throughout the county offering a wide range of options for different group sizes, budgets and location preferences.
Located on the coast with spectacular views, Misty Isles Cottage is the perfect couples retreat. If you're looking for a relaxing jacuzzi break with your partner, this cottage has it all.
Enjoy soaking in the hot tub after a day of exploring, gaze at the stunning views of Firth of Lorne from your private patio and have your furry friend with you too. Sleeping just two guests, this open plan dog-friendly cottage is fabulous at any time of the year.
Good reasons to venture out of your hot tub cabin!
Whether you're taking a hot tub holiday with your family, besties, or your other half, Argyll is packed with days out for those looking for adventure, fine-dining or some serious chilling out. Here's some of the recommended places to visit on your holiday in this area.
Isle of Islay
Isle of Jura
Coll
Colonsay
Isle of Tiree
Isle of Mull
Oban
For a bigger group, Degnish Farmhouse sleeps up to 10 guests and 3 dogs. Ideal for a family holiday, or gathering with friends, this cottage boasts a games room, a large garden with outdoor furniture and a hot tub. Located on a working hill farm, the cottage provides spectacular views of the surrounding coastal area.
So, whether you're celebrating a special occasion or just catching up with friends and family, this cottage is the perfect way to spend time together in Argyll.