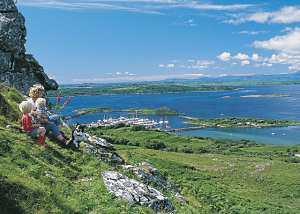 Scotland is home to some of the most wonderful sights in the whole of the UK whilst it maintains a vibrant culture and exciting diversity. With major cities scattered among smaller towns and villages, there is bound to be somewhere in Scotland that you'll absolutely love. If you're looking for a busy, fun-filled holiday with plenty of activities, then choose somewhere closer to one of the cities like Edinburgh with an array of shops, bars, cafes and sight seeing opportunities.
On the other hand, if you're looking for a spot to relax and enjoy some quality time with your loved ones then Scotland has plenty of more secluded areas such as Loch Lomond and Loch Ness. You'll be awed by amazing views and wonderful parkland that Scotland possesses.
Piperdam Lodges are a particular favourite among people looking for a break away for the madness of the modern world. You'll be surrounded by beautiful countryside of the Angus region and you'll have all the facilities you need to create a truly enjoyable holiday. This is one of the most naturally beautiful holiday parks around, and is situated perfectly to allow you easy access to the Scottish Glens and Highlands. Of course outdoor activities are plentiful including fishing and sailing on the stunning lochs. Those looking to stay on dry land may enjoy a visit to Stirling Castle which is one of the grandest of all Scottish castles. For a fun family day out Blair Drummond Safari and Adventure Park is an excellent choice. The stunning park has several play areas as well as Sea Lion Shows and a Pets Farm.
Drummohr Lodges are nearer to the coast, and offer you beautiful views of the sea that only Scotland could offer you. There is easy access to the capital if you're looking for a more modern experience but you'll definitely feel very peaceful and secluded in this beautiful area. There are plenty of things to do in the great outdoors while your luxury lodge will ensure that you're in ultimate comfort whenever you wish.
Loch Shuna Lodges are also a popular choice.  You'll be transported to an incredibly tranquil area in the middle of the Island of Buidhe which hasn't changed one bit in thousands of years. These lodges are perfect for a romantic getaway, or for someone looking to enjoy a truly natural experience in an area that has been largely unexplored. Your luxury lodge with hot tub will ensure that you can mix natural splendour with home comforts.
Lodges with hot tubs are rapidly becoming increasingly popular, because they really do offer you the perfect way to unwind whilst you're on holiday in complete privacy. The Scotland lodges are particularly popular and offer you incredible natural beauty and idyllic surroundings.