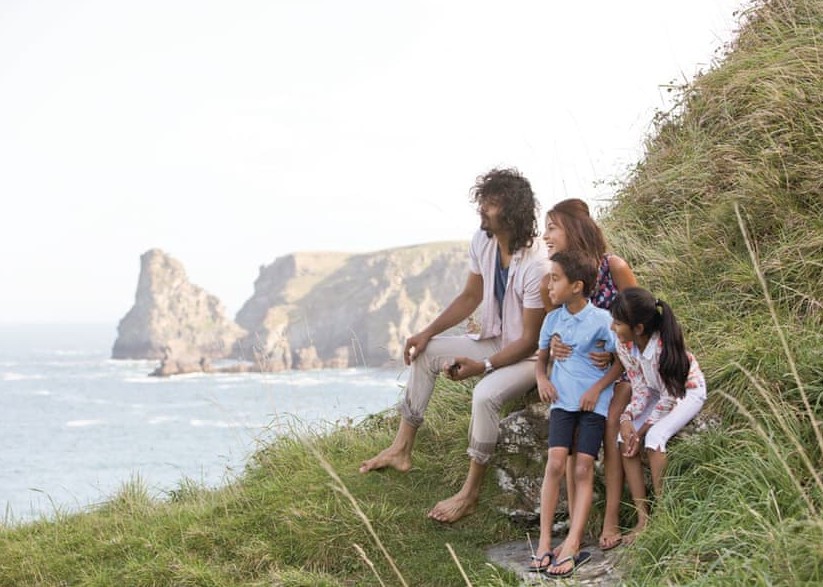 North Cornwall is one of the most diverse parts of England, offering you a variety of natural landscapes from sandy beaches to glorious parkland.
Why is North Cornwall such a popular destination for lodge holidays?
With small towns and villages scattered among the countryside and beaches this area is simply idyllic. The stunning coastline from Sennen to Newquay and Bude attracts surfers from all over Europe as well as families looking for a traditional seaside holiday.
Plenty of activities for families and couples
A hot tub break on the North Cornwall coast is packed with attractions to keep both adults and kids amused. We've written about the ever-popular Crealy Adventure Park – which has loads of rides and daily shows.
A great way to explore the area is to follow the The Camel Trail. This disused railway line follows the River Camel and is now a superb walking and cycling path.
What are the best hot tub cabins in North Corwall?
Leycroft Valley is one of the most popular holiday parks in the North Cornish coast.
The lodges are scattered among a wonderful valley of natural woodland near the coast. From exploring the area to relaxing in your hot tub you can choose how to spend your time.
Walking and cycling are popular in this area which is also a haven for wildlife. The Treehouse Lodge is highly recommended offering a great deal of luxury if you're looking to get away with family or friends.
Juliots Well is another popular choice for a North Cornwall holiday. This park enjoys a stunning location in a large wooded area raised above some incredible Cornish countryside.
Getting the most out of your Cornish Lodge Holiday
There's an absolute ton of things for you, your family and even your pets to do on a hut tub hol to the North of Cornwall.
A paradise for walkers and dog lovers
You could spend your entire visit to this area exploring the endless coastal paths, taking in the incredible views, and discovering the many rest stops you'll find on your trip. Stop in at any number of gorgeous village pubs or eateries when you need a rest. There's also tons of fine dining restaurants along the coast to try out.
What can you do in Cornwall?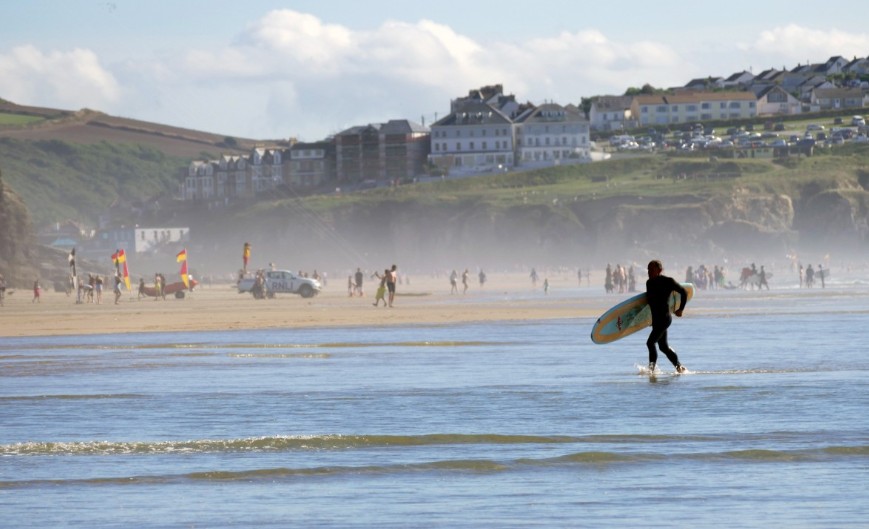 Get Wet!
If you've had enough soaking in your own private hot tub, head down to the North Coast of Cornwall. In the Summer, there's an endless amount of places to surf, swim and get stuck into some amazing watersports. The award winning North Cornish beaches have life guards stationed to keep an eye on you too.
This area is famous for it's coastal setting, sea and watersports so if you're up for making a splash on your break, you'll love North Cornwall.
Check out Tintagel
You could have an entire break in Tintagel itself, there's that much to do here. And it's definitely something you'll want to add to your list of things to do during your getaway. Steeped in rich Histroy and folk lore and the site of the final battle of King Arthur (according to legend, anyway!)
Apart from some seriously incredible scenery, there's plenty to visit here including:
Tintagel – King Arthur and the slate coast
Widemouth Bay
Cornish Heritage Safaris
What towns can you visit in North Cornwall
If you want to stretch your legs during your North Cornwall hot tub break, there's lots of beautiful Cornish towns tucked away along the coast. You'll also find it's a very dog friendly area, with many other dog walkers out and about. Some of the towns you'll likely want to visit are: