Save up to £100 on School Hols - Book by 28 Feb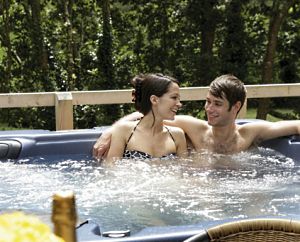 Book your 2011 holiday early and save up to £100 even on school holiday dates. It's a great feeling knowing your holiday is booked and you can sit back and look forward to it.

Booking early means you have first choice of the parks as well as the lodge accommodation with no worries about lack of availability. You can also choose the dates to suit you. With over 220 locations throughout the UK there is bound to be the perfect lodge break for you.
But hurry you must book by 28th February to take advantage of these deals.

Some of our best sellers include:-

Bluewood Lodges - Oxfordshire
Perfect for romantic breaks these upmarket lodges will appeal to couples looking for a peaceful base and quality accommodation. The lodges also come with outdoor hot tubs, the perfect place to relax after a fun day.

Bulworthy Forest Lodges - North Devon
With a gorgeous woodland setting and cosy lodges with hot tubs, these lodges make a great base for exploring the North Devon area.

Calvert Trust Kielder Lodges - Northumberland
Families will love these lodges with an indoor pool on site and a fantastic forest setting.

Heronstone Lodges - Powys
Heronstone Lodges are a peaceful retreat in Wales with a woodland location and accommodation with hot tubs.

Upton Lakes Lodges - North Devon
A real romantic retreat these lodges have a secluded location by a pretty lake and come with outdoor hot tubs.

All Early Booking Offers on Lodge Breaks >>
Other guides you might like
Home »
More Special Offers »