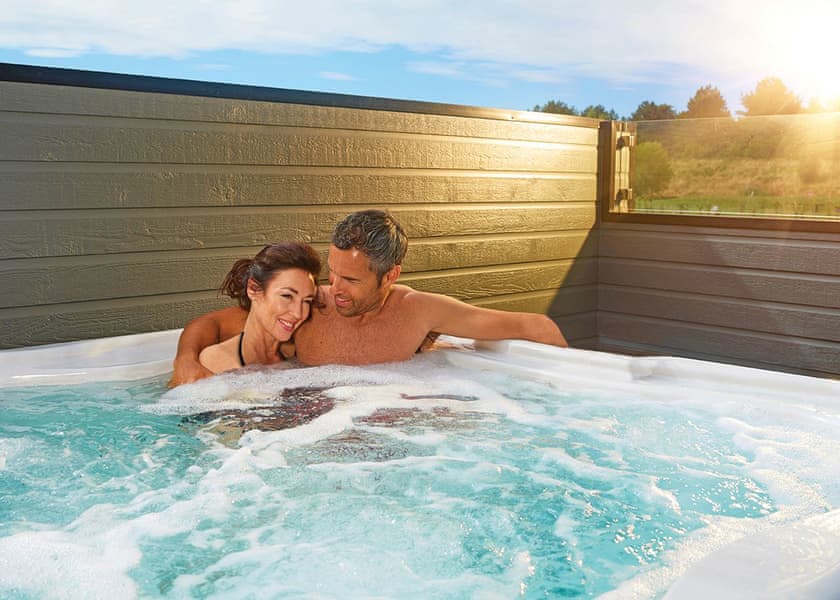 Why not treat yourself and a loved one to a romantic getaway this Valentine's Day?  A lodge with a hot tub can add an extra special touch to your romantic break and we have picked out a few of our favourites for you to consider:-
Herbage Country Lodges in Maldon Essex are a lovely choice with private hot tubs and excellent facilities including an indoor pool.  The location is simply spectacular too!  Currently the Kestral Lodge for 3 nights starting 11th February costs £220 for 2 people.
Broadland Holiday Village in Suffolk offers a waterside setting and indoor pool.  The Broadsmead Plus bungalow costs just £234 for 3 nights starting 11th February and has a private outdoor hot tub.
Ribblesdale Lodges in the stunning Yorkshire Dales provide the perfect setting for a romantic holiday.  The lodges are uniquely designed and the Darcy Lodge is available on 11th February for 3 nights from £295.
Celtic Lake Lodges in Carmarthenshire have much to offer with a beautiful lakeside location and fishing on site.  The lodges come with private outdoor hot tubs and the Celtic Lodge VIP and the Salters Lodge VIP have availability for 3 nights on 11th February 2011.  Prices start from £315 for the Celtic Lodge VIP.
Gwel an Mor in North Cornwall is a popular choice for a great quality holiday and an ideal choice for a romantic break.  Treat your loved one to a 3 night stay in the Tregea Premier VIP lodge from just £529.  There are excellent amenities on site including an indoor pool and easy beach access.  Some of the lodges offer fantastic ocean views too.
Charlesworth Lodges in Derbyshire are another good choice with a breathtaking setting.  The Woodland Lodge sleeps 4 and costs from just £270 for 3 nights starting 11th February.  This lodge has a private outdoor hot tub.
See all Romantic Valentine Lodge Breaks >>