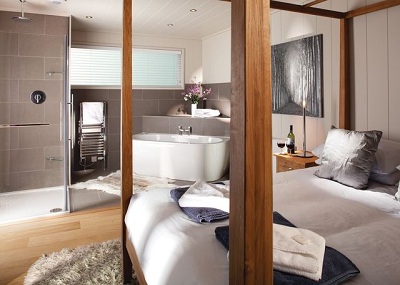 Lodges are the perfect getaway for romantic holidays and special occasions.  If you want to surprise a loved one or even just treat yourself then you could book a lodge which offers a Pamper Pack as an optional extra.
These packs can make your holiday extra special and memorable. Prices vary from lodge to lodge but prices start from around £95.  The contents of the packs also vary but some special touches you might expect include fluffy bathrobes, champagne, chocolates or flowers.
Proposing to your girlfriend or celebrating an anniversary?  Look no further for that extra special holiday. Here are some suggestions for lodges with pamper packs available.
In the North of England we recommend…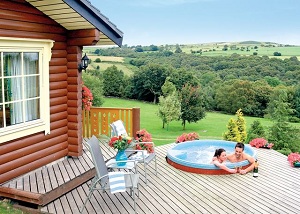 Faweather Grange Lodges -Yorkshire
These gorgeous lodges sit within a 70 acre private estate and command the most breathtaking views.  The hot tubs are an extra special touch whilst the lodges themselves are fabulous.  The Serenity lodges are recommended for honeymoons and have uncompromised standards. You can also book in lodge beauty treatments at these lodges for the ultimate relaxation. Read More

Pamper Pack Options at Faweather Grange
To make your romantic break extra special Champagne, fresh flowers, chocolates and use of fluffy bath robes are available.  Pure indulgence pamper pack Bollinger champagne, hand-tied flowers, chocolates, Molton Brown Gift pack and the use of fluffy bath towels are available.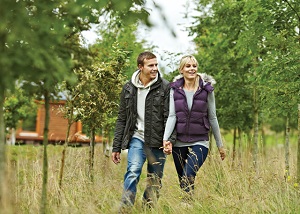 Meadow's End Lodges – Lakes

These lodges are in a stunning location, ideal for exploring the Lake District.  Outdoor pursuits and leisurely strolls can be enjoyed.  The lodges are modern and stylish, blending seamlessly into the idyllic surroundings.  The deluxe Teesdale Lodge offers a high quality holiday base. The Shaun Lodge which sleeps 2 is beautiful and perfect for romantic breaks. There is direct access from the master bedroom to secluded private decking outside. Read More
Pamper Pack Options at Meadow's End Lodges
Fresh flowers, champagne and chocolates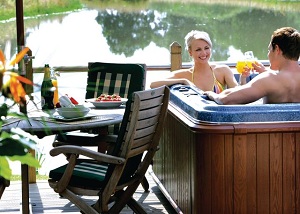 Oakwood Lodges – Yorkshire 
A small collection of stylish lodges with an intimate and cosy feel. The lakeside setting is stunning and you can make the most of the lake views from your own private hot tub. The superb lodges also make the most of the lake views with full length windows. The Acorn Lodge is ideal for romantic breaks with open plan living and even a free standing bath in the bedroom. The decor is sumptuous and welcoming with a WOW factor. Read More
Pamper Pack Options at Oakwood Lodges
Pamper Pack for couples – Champagne, fresh flowers, chocolates and use of fluffy bathrobes (must be ordered and paid for prior to arrival).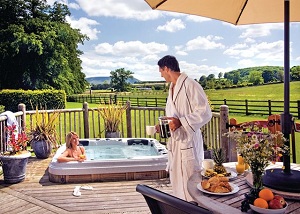 Ribblesdale Lodges – Yorkshire Dales
If you want something extra special then look no further then this cluster of luxury lodges in the grounds of an impressive estate – and right in the midst of the Ribble Valley. The area has been declared one of Outstanding Natural Beauty so you can be assured of a stunning location.  The lodges themselves will impress too with a luxury, contemporary feel.  The Morland Lodge is a great choice for a special occasion with a two person deluge shower and a bath at the foot of the bed. Read More
Pamper Pack Options at Ribblesdale Lodges
Pamper pack for couples (must be ordered prior to arrival)
Champagne, Chocolates and Flowers.
Champagne and Strawberries (seasonal)
Bouquet of flowers
Balloons hamper, celebratory cake rose petals, early/late check in also available.