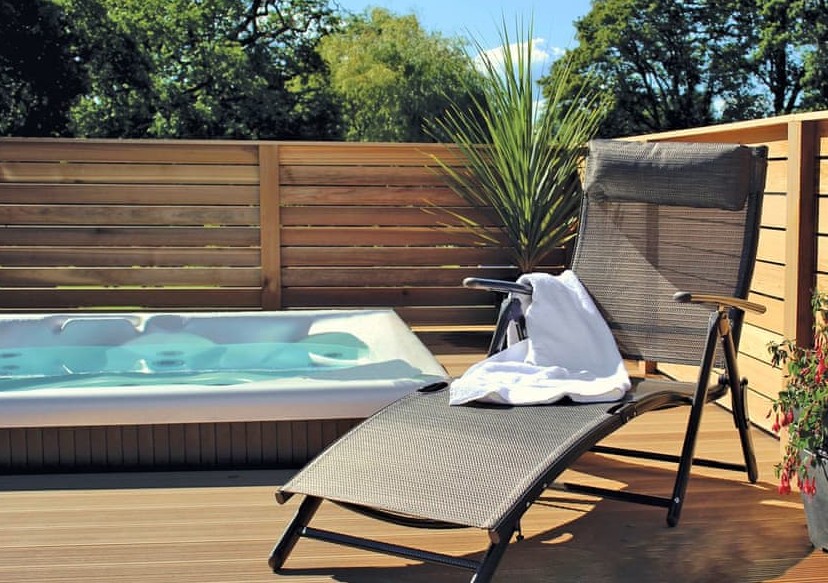 Upton Lakes Lodges in the beautiful town of Cullompton in North Devon are the perfect place for a luxury lodge holiday. The setting is very tranquil as the lodges are surrounded by 180 acres of organic farmland which is abundant with wildlife. The lodges are highly recommended for couples seeking a relaxing and peaceful lodge break.
The area around Upton Lakes Lodges offers numerous outdoor activities. The national trust site of Killerton is just 5 miles away and the beautiful River Clum is within easy walking distance. Other local attractions include the vibrant city of Exeter where visitors will find a large choice for bars, restaurants, shops, museums and galleries.
All of the lodges at Upton Lakes were new in 2008 and offer very stylish and contemporary accommodation. No luxury lodge holiday would be perfect without a hot tub, so all of the lodges here have them! The Upton Elm sleeps 4 and has one double and one twin bedroom while the Upton Lakes Willow sleeps 6 with one double and two twin rooms. All of the lodges are well equipped for self catering with luxurious fitted kitchens and top of the range appliances.