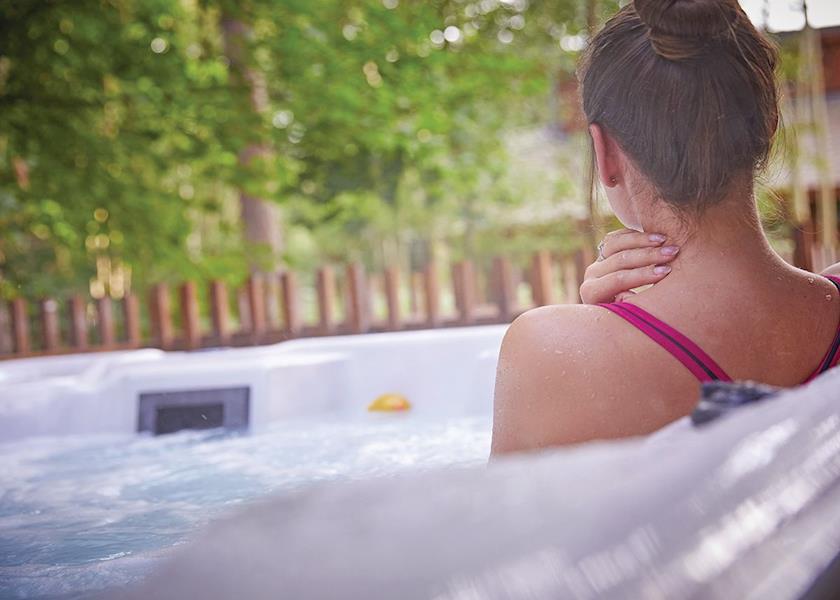 The truly gorgeous Sherwood Hideaway Lodges are fantastically located deep within Sherwood Forest on the magnificent Thoresby Estate.
This location is perfect for couples and groups of friends seeking luxury accommodation, a tranquil setting and fantastic leisure facilities within easy reach. These lodges are also recommended to families as the region offers many attractions and the lodges are very spacious.
Sherwood Hideaway Lodges form part of the prestigious Ultimate lodges range and so you can expect very high standards and something a little bit special. If you are seeking a pampering holiday then you will be pleased to know that everything you could want can be found at the spa resort of Thoresby Hall just a few minutes walk away, through the grounds. You can swim in the pool, relax in the sauna or take advantage of the treatment rooms and try some of the massages and beauty treatments available.
The spa technicians are highly skilled and trained to offer specialist treatments including Ear Candling, Aromatherapy and Chakradhara. Men can be pampered too with manicures, pedicures, back massage and heat treatments all available. We highly recommend the luxury foot and leg treatment that includes a gentle exfoliation and relaxing pressure point massage using aromatherapy oils and hot stones. If you don't fancy a treatment you can still enjoy the Ice Room, Aromatherapy Cave and Hydration Room.
If you are more into sports and the great outdoors then you can explore the breathtaking woodland and twisting country lanes which offer wonderful walking and cycling opportunities. Clumber Park and Rufford Golf Club are just 10 minutes drive away while the vibrant towns of Chatsworth, Nottingham and Lincoln are all easily accessible too.
Each of the luxurious lodges here offer ultra modern design and contemporary features combined with  luxury touches including hot tubs and saunas. Several types of lodge are available with the traditional being more rustic and the contemporary more sleek and modern. VIP lodges are the ones to go for if a hot tub is a top priority.