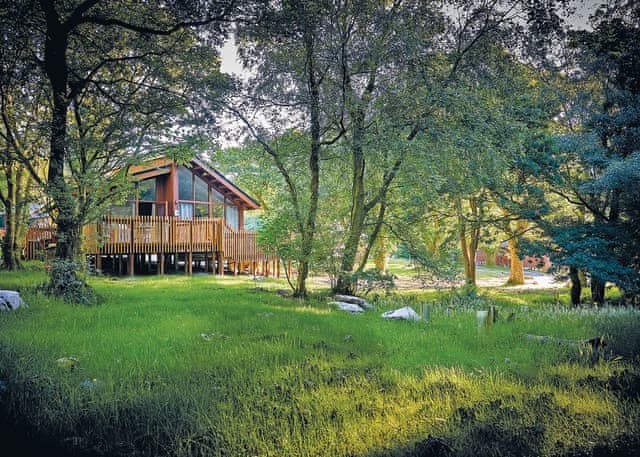 Read about our top 5 pet friendly lodges with hot tubs – guaranteed to get tails wagging!
1.  Beddgelert Snowdonia Cabins in Gwynedd Wales
Beddgelert Snowdonia Cabins enjoy a private and secluded forest location and so where better than to take the dog on a family holiday.  Think early morning and evening walks in the forest with nature right on the doorstep.  The lodges are pretty pet friendly too and come with private outdoor hot tubs.  The Beddgelert Golden Oak 2 is a luxury and modern lodge which welcomes up to 4 pets!  Close to the lodges there is a lovely Welsh village to explore.
2.  Knights Lodges in Derbyshire
When you think of a romantic hot tub holiday then Knights Lodges should be high on the list with amazing views and lovely hot tubs.  Even better you don't have to leave anyone behind as these lodges have dog friendly options too.  We love the Field View Lodge which has a contemporary interior and welcomes up to 2 dogs.  The surrounding area is perfect for pets too with beaches and countryside close buy – you really have the best of both worlds here.  The rural setting will appeal to couples or families looking for a relaxing dog friendly getaway to spend quality time together away from the hustle and bustle of daily life.
3.  Kittys View Country Lodges in Cheshire
Offering panoramic views and a countryside setting we love everything about Kitty's View Country Lodges!  But most of all we love how pet friendly they are.  The Paw Pad is a deluxe real wood lodge with great views, a wood burning stove and even an enclosed garden.  The Paw Pad sleeps 2 plus 2 pets.  An enclosed garden is ideal when you want to holiday with your pet and this is the perfect place!  Pheasants Run is another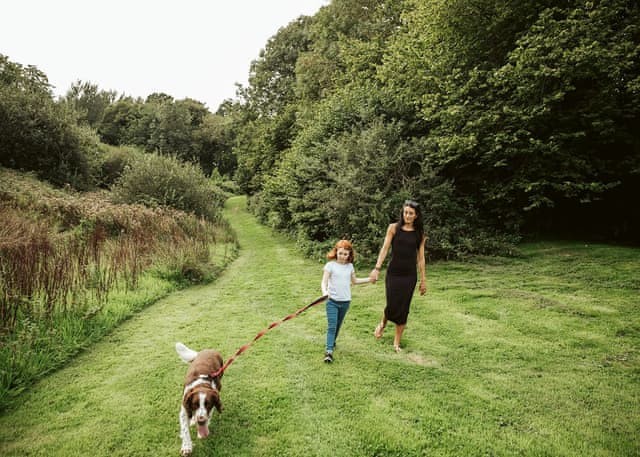 fabulous dog friendly lodge at this park.
4.  Sun Hill Lodges in the Yorkshire Dales
Sun Hill Lodges offer the best of everything from lovely bubbling private hot tubs to the amazing views of the Yorkshire Dales.  This area is so beautiful you will feel relaxed upon first sight.  And so will your pet!  With stunning walks right on the doorstep the whole family will be in their element.    The Pivotal Lodge is a deluxe lodge with panoramic countryside views, hot tub and 2 pets are welcome.  You can even have picnics made to order here and head out on an advenure.
5.  Willow Valley Holiday Park in North Cornwall
These lodges at Willow Valley Holiday Park are a brilliant choice for a Cornwall holiday with your four legged friend.  The Willow Lodge is a beautiful lodge with an outdoor decking area to make the most of the glorious mountain views.  One pet is welcome in this lodge which also comes with a hot tub to enjoy the scenery in style.  Your dog will love this holiday with beaches close by and eveything else that Cornwall has to offer.