Yorkshire is one of Britain's best staycation locations, with stunning scenery and a rich history to explore. It's also jam packed with fantastic fun filled days for the whole family to enjoy – whatever the weather!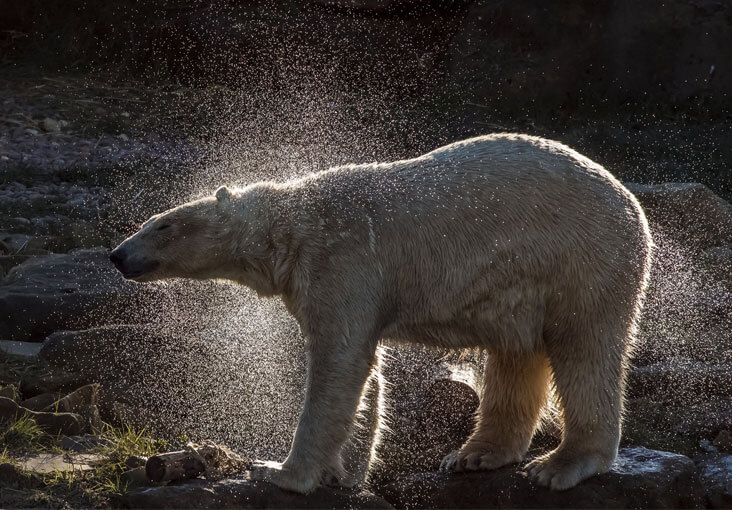 Yorkshire Wildlife Park
Take a walk on the wild side with a visit to Yorkshire Wildlife Park in Doncaster – the only place in England that you can see Polar Bears! Home to more than 300 animals and a variety of walk through experiences, including Lion County, Land of Tiger and Wallaby Walkabout, this is a day out that won't be forgotten in a hurry. Whether you're joining in a ranger talk to learn about the amazing animals that call the wildlife park home, exploring the indoor and outdoor play areas or taking a break at one of the parks cafes in Safari Village, there's plenty of activities for both big and little kids to enjoy.
More information on Yorkshire Wildlife Park>>
Ripon Treetop Trails
For the family thrillseekers, look no further than Ripon Treetop Nets. Located at Lightwater Valley, this 2,000 square metre web of trampolines, slides, walkways and tunnels is a guaranteed to be an adventure filled with hours of bouncing, exploring and sliding. The high safety nets mean even little ones as young as three are able to roam the canopy of these giant oaks safety without the use of a harness – although an adult will have to join in the fun in order to supervise younger children. This unique day out is sure to put a smile on everyone's face and will certainly be a family trip to remember. Play sessions last up to two hours, and prior booking advised.
Treetop Nets at Lightwater Valley Info >> 
Yorkshire Wolds Way National Trail
For those who would prefer to explore with two feet firmly on the ground, the Yorkshire Wolds Way in Hull is the perfect way to spend a day. This gentle walk through the magnificent chalk landscape is filled with hidden valleys and the deserted sights of Wharram Percy (one of Britain's biggest and best preserved Medieval villages) just waiting to be discovered along the way. Kids will be kept entertained hunting for sculptures from the WANDER art project, or by having a go at geocache trail – all whilst being surrounded by truly breathtaking scenery. Be sure to keep an eye out for the Humber Bridge too – this amazing piece of engineering is definitely worth seeing.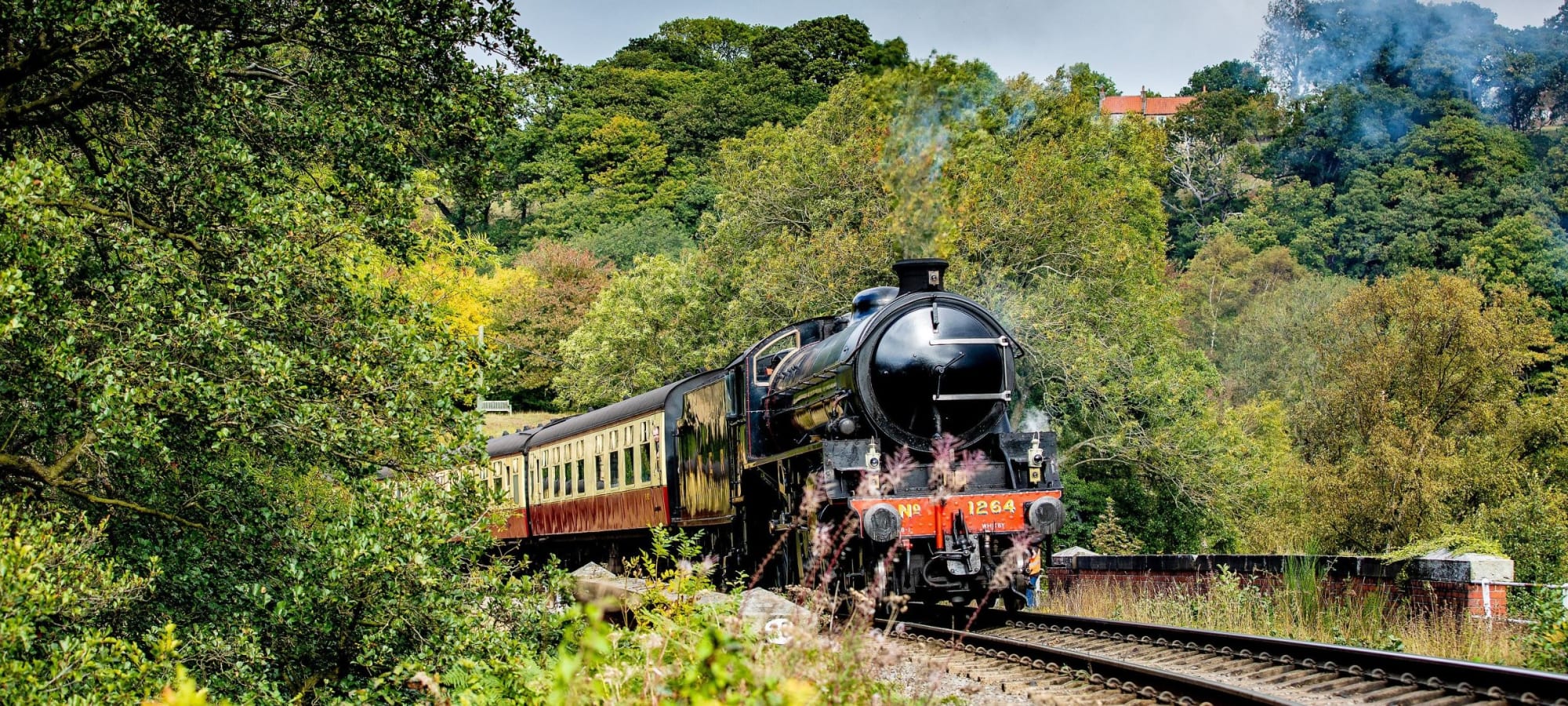 North Yorkshire Moors Railway
Calling all Harry Potter fans! Hop aboard the North Yorkshire Moors Railway and be prepared for a magical family day out filled with spectacular views of the beautiful Yorkshire Moors. There are plenty of attractions along the way to keep everyone entertained – whether you stop off at Goathland Station to see where Harry, Ron and Hermione first departed the Hogwarts Express, or take a step back in time at the 1930s themed Pickering Station, a trip on the Yorkshire Moors Railway is sure to be a fantastic day that all members of the family can enjoy – even the four legged kind, with dogs allowed on board too. Pre-booking is recommended.
The Yorkshire Museum
For anyone intrigued by the history of Britain's biggest county, the fascinating Yorkshire Museum is a must. Parents and children can learn about the dinosaurs that once roamed the Yorkshire landscapes in the award winning Jurassic World exhibition, or perhaps take a step back in time to explore Roman and Medieval life in the ancienty city.
There's plenty to keep distractible younger family members happy too, with with downloadable trails and activity areas filled with opportunities for fun and sensory learning in every gallery room. Richard III's iconic and world famous portrait will also be on show at the Museum from the 9th July to the 31st October alongside an impressive collection of objects associated with the King.
More information and up to date information about exhibits at the museum >>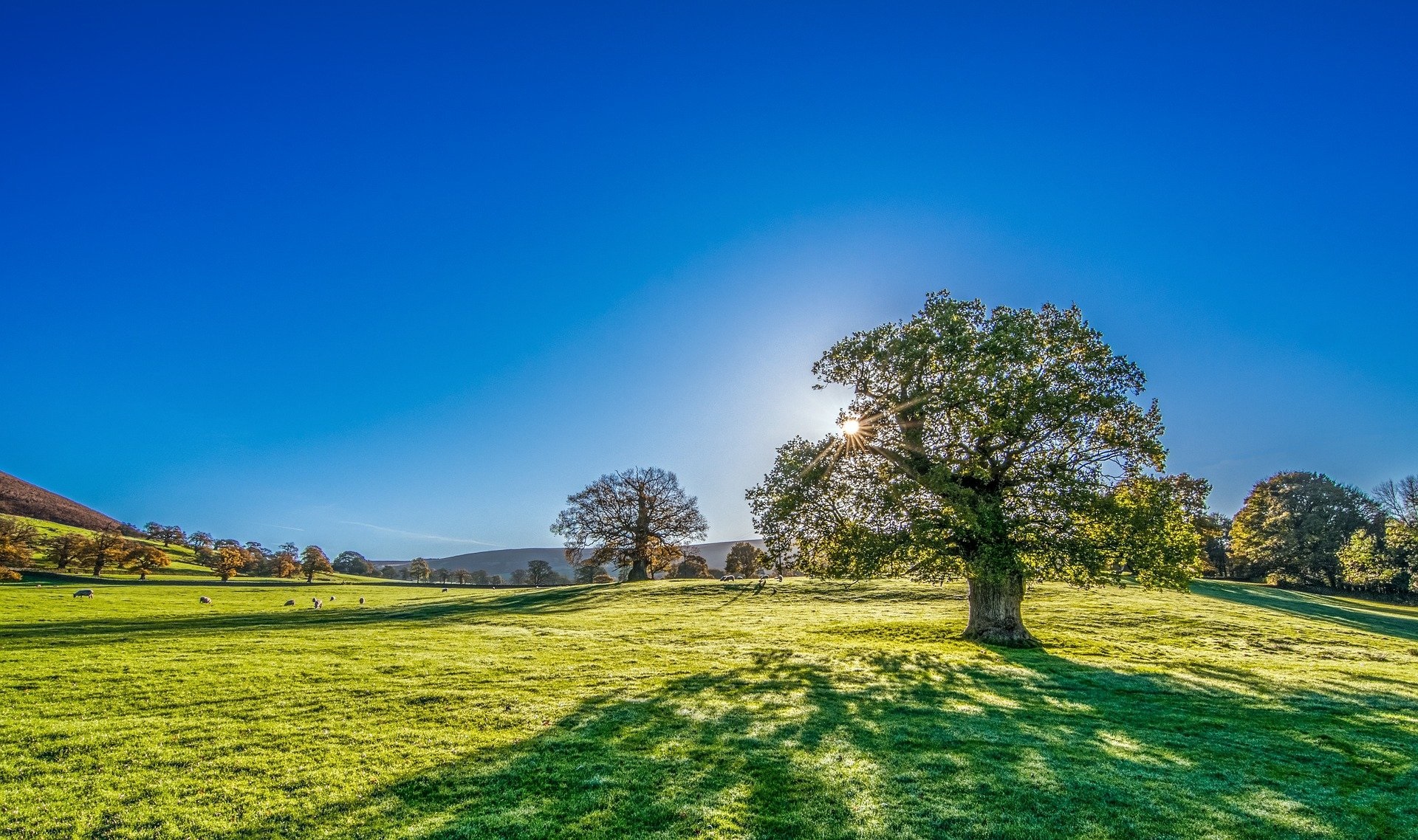 Xscape Yorkshire
Rainy days don't mean the fun has to stop – in fact, Xscape in Castleford might be one of your best family days out yet! From laser tag to bowling, skiing to softplay, there is really something for everyone…and all under one roof. Kids can pick the thrill seeking activity they like best, or families can pass the time together with a game of indoor golf or with a 4DX experience at the Cineworld. Plus, there's no need to worry about all the adventure making you hungry, as there's over 10 restaurants to choose from inside! There is truly something for everyone.