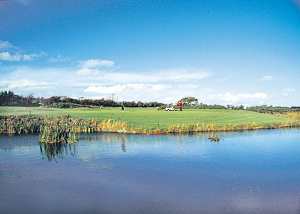 Mid Wales is a fantastic holiday destination packed with fun family attractions. You can fill your days with activities ranging from nature walks to theme parks and of course the stunning beaches and countryside are just waiting to be explored. There are many historical places of interest in the area and the lush green countryside and parks are home to some rare and wonderful wildlife.
Theme Parks
Oakwood Theme Park is one of the areas top attractions and features an amazing "Family Zone" Ideal for those with younger children this area of the park has several small scale versions of larger traditional rides including the Pirate Ship and Rollercoaster. Those who prefer to keep their feet on the ground can enjoy the Mini Golf and the whole family will love to take a trip on the boating lake. More adventurous older kids and adults will find plenty too keep them happy including white knuckle rides such as Megaphobia, The Bounce, Hydro and the terrifying Vertigo which involves being harnessed in to a huge 49m swing. If the weather is not on your side then you can still have fun inside where you will find 10-pin bowling and a fun packed Crystal Maze puzzle area.
Folly Farm Adventure Park makes a fantastic day out and the zoo will delight the whole family. Those with younger children in particular with find plenty of attractions to keep everyone amused. There are six fun-filled amusement and activity zones in total all offering something different.  Some are undercover too so there is no need for the rain to spoil the fun. Toddlers and kids who like animals will love all the furry fiends you can meet around the park and there are many fairground rides in the indoor Funfair.  The outdoor adventure parks are perfect for letting children run off some energy as is Carousel Woods indoor Adventure Playground. Follywood Country Park is a great place to explore, enjoy some fresh air and maybe a picnic. The park also has a Zoo, which is home to the only giraffes in Wales.
The Dinosaur Park in Tenby is another recommended family attraction. The park is perfect for children of all ages particularly those who are interested in prehistoric creatures.  There is plenty to do here including an Astra Slide, 18-hole Adventure Golf, Super Jumper Trampolines, Pedal Trucking and Disco Boats. If that is not enough why not take the mile long walk through the beautiful ancient woodland which leads you on boardwalks and across spooky swamps on the trail of 30 prehistoric creatures.
History and Culture
King Arthur's Labyrinth is ideal for families and is a fun packed and very interesting underground experience. After setting sail on a boat on a magical subterranean river you will pass through a beautiful waterfall and into the Labyrinth! Later you will walk through tunnels into vast and simply stunning underground caverns. The whole family will be enthralled in the storied of King Arthur which are told using tableaux, sound and light effects. Other attractions include the maze where visitors are challenged to seek out all of the hidden stories and the craft centre which is home to ten separate businesses including candle makers where you can try dipping your own candle.
If you are looking for something fun but also educational then look no further than the Centre for Alternative Technology. The centre is the perfect place to take school aged children and teaches you all about the earth's natural resources and their importance. Solar, wind and wave power are all on the agenda. The site also has an adventure playground where the little ones can run around and a maze which is fun for the whole family. Surprisingly there are also many different animals to visit and even a magnificent cliff railway open during the summer months.
Pembroke Castle enjoys a beautiful location right on the banks of the river estuary and is one historical site not to be missed. The enchanting fortress is still largely intact making it very interesting to explore. There are endless passages, small tunnels and winding stairways and the site also offers many exhibitions to give a taste of medieval life. The Castle is of great historical importance as it was the seat of several major barons who played leading roles in shaping the history of the Britain. Other attractions include the Brass Rubbing Centre where you can make your own souvenir and the stunning grounds where you can enjoy leisurely walks.
Nature
Manor House Wild Animal Park is educational and fun offering an innovative nature experience. Kids of all ages will love the chance to interact with many species of animals rather than just view them through the bars of a cage. The park aims to offer a more hands on experience which benefits children in many ways. There are lots of animals to see including gibbons, playful lemurs and graceful zebras. The park is committed to animal research and to educating children. Twitchers also flock to the park as some of UK's smallest native birds can be found here. In complete contrast some of the world largest birds including emus can also be seen and 2010 will see the arrival of Five Ostriches in the Spring.
Cardigan Island Coastal Farm Park is unique to this area and is not to be missed! Here you can see the amazing and beautiful bottle nose dolphins as well as cute Atlantic grey seals with their adorable seal pups. Other marine life includes harbour porpoises, many types of sea-bird, rare choughs and chirpy skylarks. On dry land there are other creatures to meet including some farm animals. Dilwyn the donkey is a big hit with the little ones as are the cute pigs. The farm is also home to sheep, goats, rare breed cattle, Shetland ponies, rabbits and guinea pigs. The new adventure play ground is a good place for kids to run around and make friends.
For a relaxing day out why not head to the National Botanic Garden of Wales. The stunning gardens are home to some of the rarest plants in our country and even in the world. The park has something for everyone and is not only about the magical flora and fauna.  There is pond dipping which is great fun for children and adults alike and as is the land train. Educational areas include the bee garden, mini farm and discovery centre. There is also a gift shop on site where you can pick up souvenirs and more than 500 acres of beautiful gardens to stroll in.