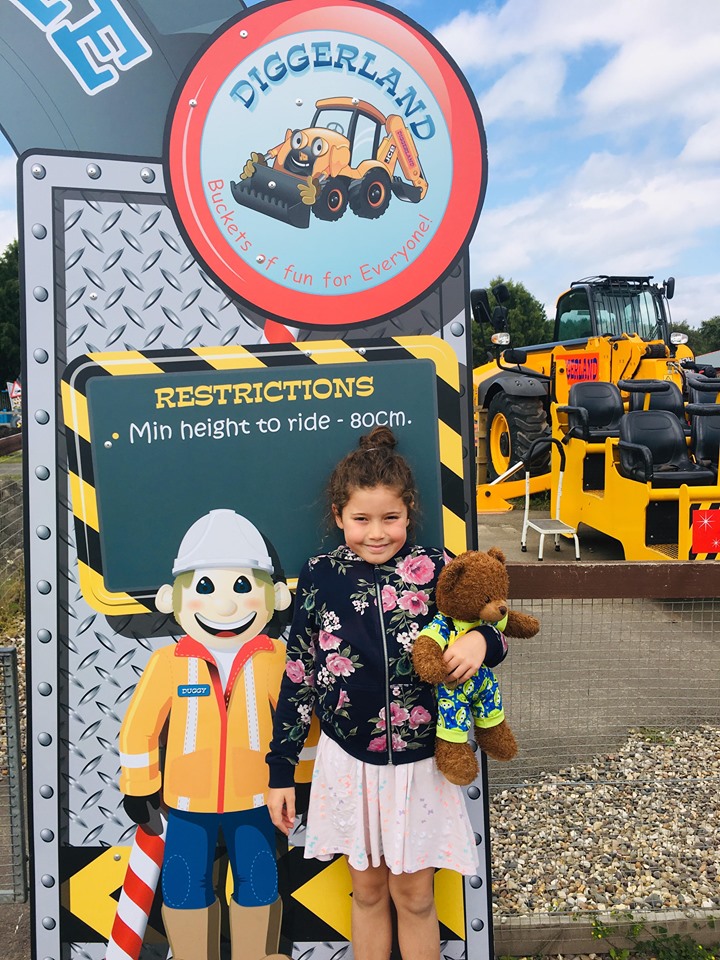 Our Trip to Diggerland Durham We love exploring and days out so Willow (age 8) and Roman (age 5) were super excited at the thought of visiting Diggerland for the day.
Roman had has his 4th birthday party there but we hadn't been in a while. It was just as brilliant as we remembered, made even better by the sunny weather that day.
Entering the park Willow and Roman always run to their favourite ride the "spinny diggers" as they call it. Officially called the DIG-A-ROUND. They sit in little seats and the ride spins them round, first forwards and then backwards.
Then it was off to the DIGGERLAND TRAIN. I'm a big fan of this one as I like to sit on the back of the tractor and enjoy the ride aroud the park. As a family we all love to go on the super high sky ride called the SKYSHUTTLE.
You get strapped into seats and then the platform is raised REALLY high into the air – the views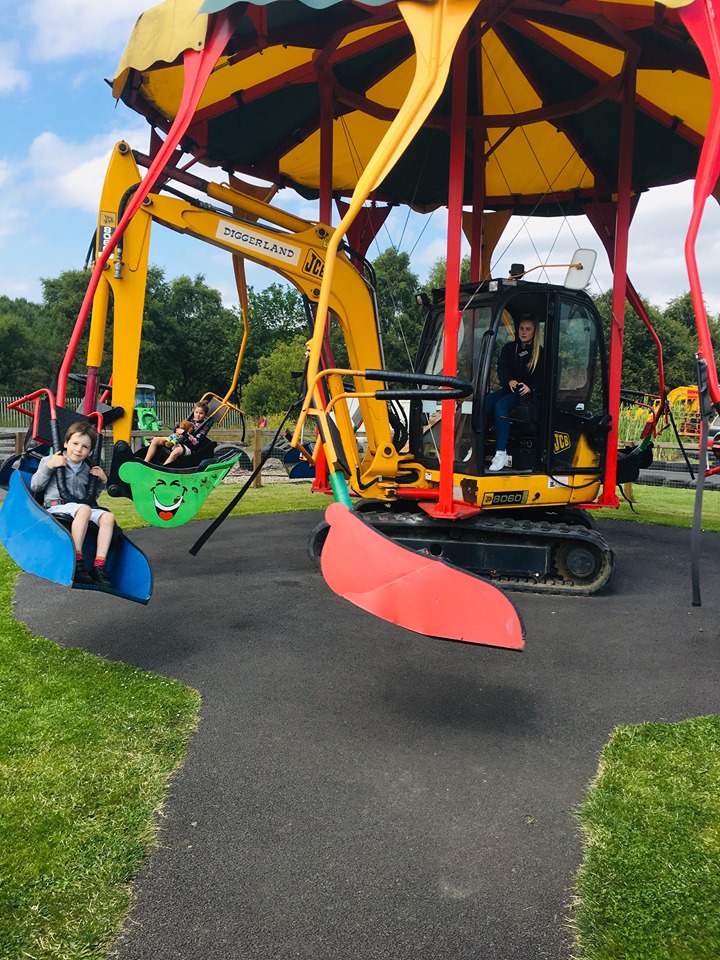 are amazing across the hills. The kids were trying to spot their house too! One of the most exciting rides is the SPINDIZZY.
Willow was feeling really brave and went on this one for the first time and loved it! I have to admit I haven't been brave enough yet. Alongside the rides there are also lots of actual real life diggers to try out.
There are a range from Dirt Diggers to Dippy Ducks and Skittles. You get to sit in them and work all of the controls, digging up dirt and mud then dropping it back down again. Or trying to hook ducks! Roman needed a bit of help from dad to work the controls but they loved it!
We went on quite a few of the rides twice and some even more so it was great value for money. Other fab rides worth a mention are the MINI LANDROVERS and the GROUND SHUTTLE ride.
Willow and Roman loved that they could share a Landrover and they really enjoyed driving round the track.
We rounded the day off with a race on the racing cars. Roman has just started to be able to go on a car himself rather than share with me so he was really excited about that. I still managed to have a go though but in my own car!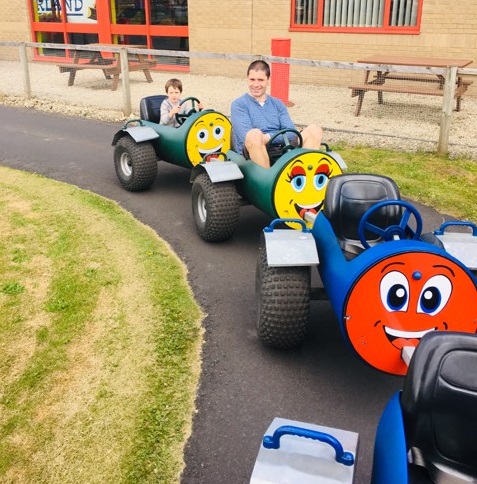 We were so lucky with the weather on our day out but even so both kids insisted on a play in the indoor soft play area.
It's got plenty to keep them busy for a good while and you can enjoy a coffee or a bite to eat while watching them. The staff were all really friendly and knowledgable around the park and there was always someone on hand if you needed help with anything.
All in all we absolutely love Diggerland in Durham and would definitely recommend it for a unique day out in our region.
To make a weekend of it, you could stay at Durham Coastal Lodges which are fantastic lodges with hot tubs within easy reach of Diggerland.