Springhouse Country Park
Nestled in the gorgeous rural Northumberland, this site is within easy access to the golf course at Slaley Hall. Here, there are incredible countryside views and a restaurant on site for a post-golf meal. Or, take a 20 minute drive to Tynedale Golf Club, a nine-hole course on the banks of the River Tyne with beautiful riverside views.
Swanley Lodge is the perfect accommodation for a family of four, with two generously sized bedrooms and a modern open-plan living space. Outside, there is plenty of room to take in the view from your table and chairs or private hot tub. A barbecue is also available for a rustic home-cooked meal.
Check Availabilty at Springhouse Country Park >>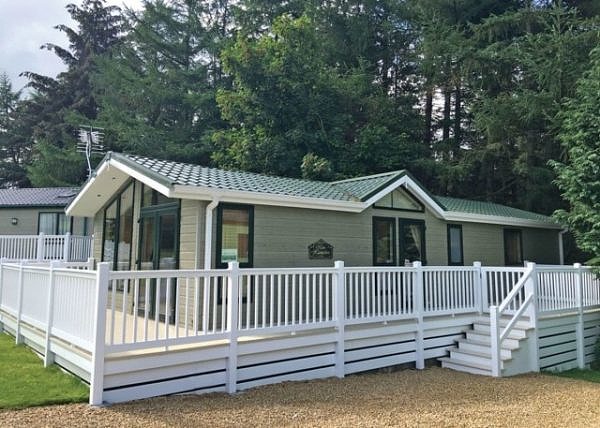 Otterburn Hall Estate
At this site, choose to stay in one of many first-class lodges, all of which have a unique and contemporary interior. An open-plan living space gives you plenty of room to spread out whilst still being cosy, and there is also a breakfast bar for a relaxed morning meal.
A wooden decking surrounds the lodge, where the hot tub is situated so that you can enjoy an evening soak under the unspoiled night sky. There is also lots of woodland to explore, as well as a fishing lake. Challenge yourself at Hexham Golf Club, where the course is the ideal level of difficulty to challenge even seasoned pros.
Check out this lodge at Otterburn Hall  >>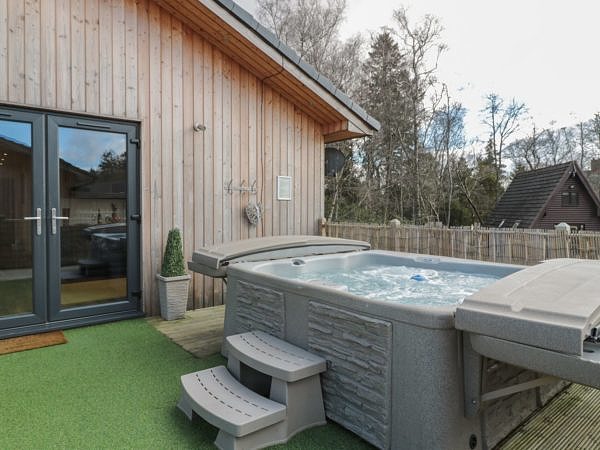 Woodland View Lodge
This site is situated in Percy Wood Holiday Park, and this highly sought-after lodge overlooks the surrounding woodland and golf course. The luxury lodge accommodates up to five guests, with two bedrooms and a comfortable fold-out sofa bed in the spacious living area. The sitting room is framed by views of the trees and greenery, with glass sliding doors opening right onto the decking.
Soak in the view some more from your hot tub, situated on the balcony. There is a generously sized kitchen leading from the comfortable and homely living room, as well as plenty of storage space in both bedrooms. The on-site 18-hole golf course is free for guests to use, and there is also a sports court and woodland for those wanting a more active holiday.
Book Woodland View Lodge Today >>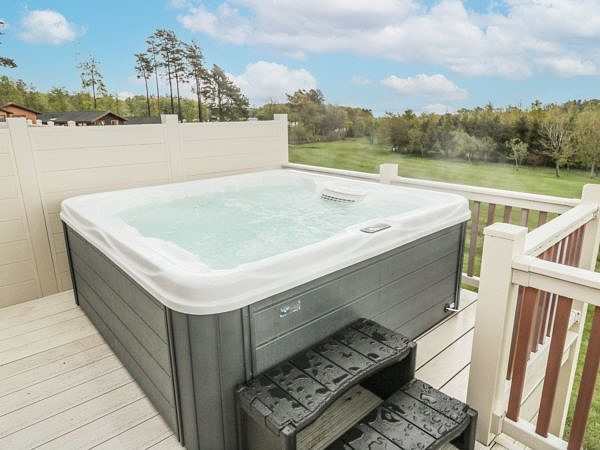 Parmontley Hall Lodges
These lodges are located in the Whitfield Estate, and it's easy to appreciate why this is a designated Area of Outstanding Natural Beauty when seeing the gorgeous surrounding woodland. Each lodge has an indulgent and inviting hot tub on the veranda area outside, perfect for taking a dip in the evening.
The bedrooms are perfectly sized for guests to feel right at home, as well as providing enough space to properly settle in. There is also a garden space and recreational space for al fresco dining. Golf is available nearby at Consett and District Golf Club, an 18-hole course in the idyllic Derwent Valley. 
Best Prices at Parmontley Hall Lodges >>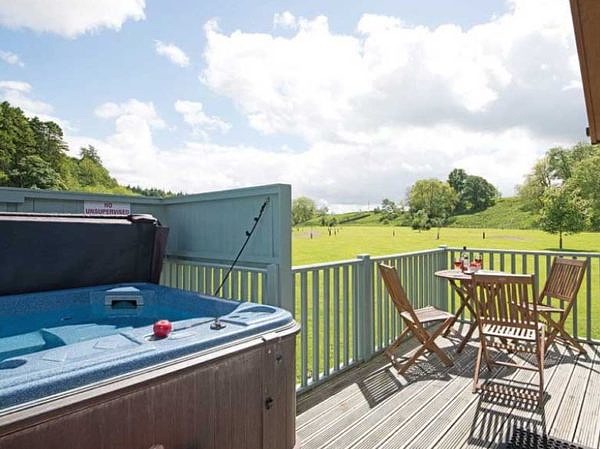 Border Forest Lodges
Situated at the edge of Kielder Forest, there are five different lodges to choose from on this site, each boasting a beautiful timber structure with an outdoor private hot tub. With their rustic charm and cosy interior, it's easy to feel right at home when staying here. Watch for wildlife and the abundant birdlife from your outdoor garden furniture, and at night take in the view of the stars from the deck.
The open plan living area has a perfectly cosy feel for settling in front of a film in the evening. A 25-minute drive away is Jedburgh Golf Club, a highly rated 69-par parkland course. Each course ranges in difficulty, but all have an unforgettable view of the rugged countryside.
Kielder Border Forest Lodges Deals >>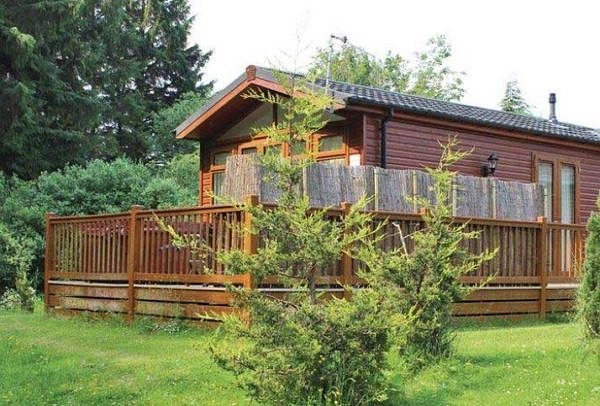 Blossom Plantation Pods
This is an adults-only site, so perfect for a romantic getaway for two. The chic and luxurious accommodation provides the perfect sense of escapism, being situated in the incredible North East countryside. Each lodge is framed with a beautiful panorama of the lake, which can be enjoyed whilst taking a soak in your own hot tub.
Inside, the open plan living area is spacious and airy, ideal for a longer stay. The décor is stylish whilst still being cosy. A 15-minute drive away is Dunstanburgh Castle Golf Course, which overlooks the sea and has a picturesque view of the castle. 
Latest Blossom Plantation Pods Offers >>