With Yorkshire's beautiful landscapes, it's no wonder there's a multitude of golf courses in the region. Whether you're a seasoned pro, just starting out, or want to get the family involved with a round of crazy golf, there's plenty of luxurious lodges to stay in on your trip. All lodges even ideally include a hot tub to lounge in after a long day on the range, so why not tee of your holiday by booking one of these brilliant accommodation sites!
Browse our full range of lodges with hot tubs in Yorkshire here.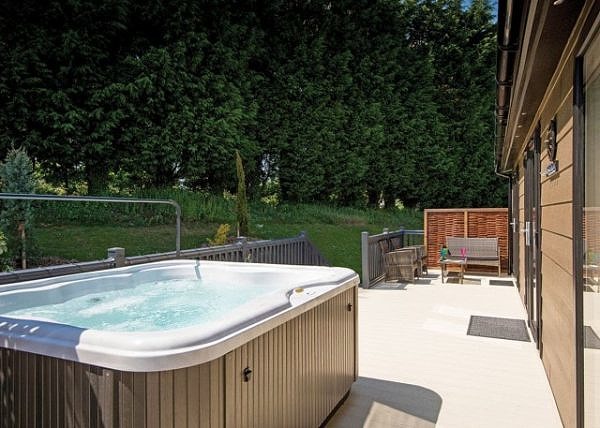 Griffon Forest
For those wanting golf on their front doorstep, Griffon Forest is a great option. Situated in Flaxton within the Vale of York, their lodges are nestled in roughly a hundred acres of woodland that provides the perfect escape from the range. Their on-site eighteen-hole golf course is a great new challenge for those who've played before, whilst their golf academy suits any budding new golfers, inspired by seeing the course!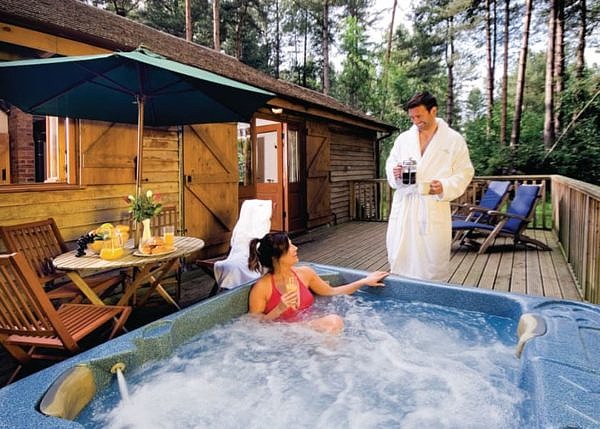 With indoor tennis and badminton available on-site too, there's plenty to get involved with before heading to the Sports bar for a well-deserved drink. Lodges with hot tubs at Griffon Forest range from one to three bedrooms, and many are also pet-friendly, so don't feel like you need to leave any canine companions in the family behind! 
Angrove Country Park
Golfing families will love a holiday away at Angrove Country Park, where the nearest range is about a ten-minute drive away. Lodges sleep two to four guests, so bring the kids along for a game of FootGolf or Disc Golf at Stokesley Golf Range if you'd prefer something a bit different to the traditional crazy golf!
Read more about Angrove Country Park >>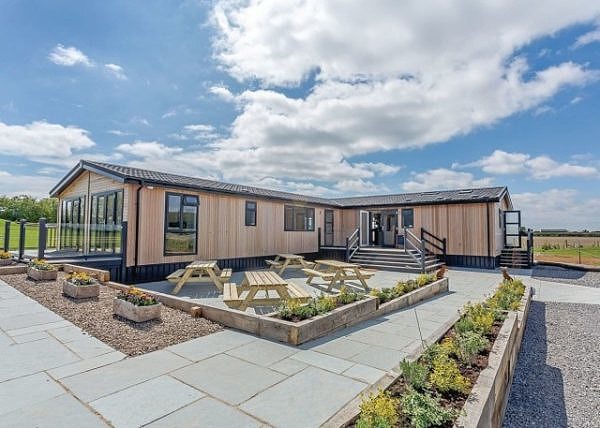 Or for more seasoned players looking to get some technical practice in, it's worth making use of their driving range and putting your skill into practice round their nine-hole golf course. Head to their on-site café for a caffeine fix after your round, or head back to Angrove, where a G&T licensed bar serves food and drink, so there's no need to worry about heating the oven up! 
Raywell Hall Country Lodges
Looking for a similar family experience, but elsewhere in the region? East Yorkshire offers the chance to stay at the luxurious Raywell Hall Country Lodges – perfect for those groups looking for a bit more rest and relaxation, but with the nearest golfing range just a fifteen-minute drive away!
Raywell Hall Country Lodges Deals >>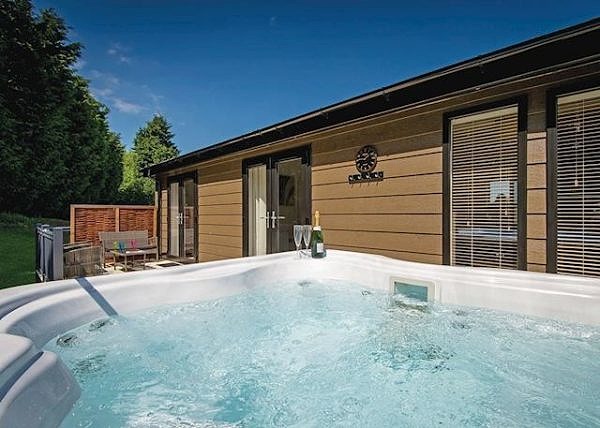 After unpacking your bags in either a one-, two- or three-bedroom lodge, head over to One Stop Golf, where pirate themed adventure golf is perfect to keep the kids entertained whilst the adults browse the American Golf store, stocking all the essentials that any pro or hobbyist would admire. Grab a bite to eat at One Stop Burger before heading back to Raywell or hire a BBQ back at the lodge and enjoy the views from your decking and relax in your private hot tub. 
Aysgarth Lodges
Professionals will appreciate ideal location of Aysgarth lodges, at just a half-hour drive away from Catterick Golf club. These lodges provide stunning views of the Yorkshire Dales, whilst hot tubs at all accommodations are the best place to unwind. On-site Falls End bar and restaurant are also particularly handy for those more interested in getting a hole-in-one on the course rather than cooking!
Check availability at Aysgarth Lodges >>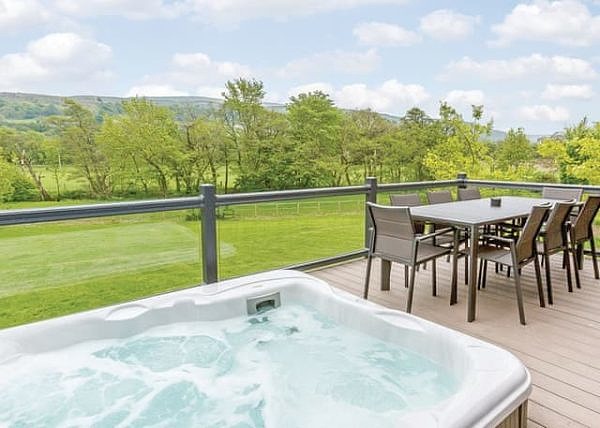 Or if you'd prefer, grab food and drink after you've completed the eighteen-hole course at Catterick. Golfers wanting to travel with family and family needn't worry either – with lodges sleeping from two to eight guests, and many lodges can accommodate pets as well. Children will also be kept entertained with the on-site children's play area and petting farm, so there really is something for everyone!