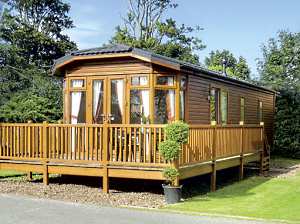 If you're looking for a lodge with a hot tub holiday then we have some real bargains for you in September.  Whether you're wanting a romantic break for two or a peaceful family holiday,  there are plenty of lodges throughout the UK offering savings on hot tub holidays.
In September you could save up to £80 on week long breaks and up to £40 on short breaks.
These offers are selling out fast so get booked up today!
Some of our favourite September deals include:-
Swainswood Park – Save up to £80 per week.  These lovely Derbyshire lodges are perfect for couples wanting a romantic holiday with a private hot tub and quality lodge accommodation.  These lodges are also well placed for local attractions and days out making a good base for families too.
Heronstone Lodges – Save up to £80 per week.  These cosy lodges in Powys come with private hot tubs and enjoy a stunning woodland setting.  They would make an ideal base for exploring the local area.
Seascape Cottages – Save up to £80 per week.  We love these cottages in Carmarthenshire which are close to beaches and offer breathtaking sea views. Many of the cottages come with private outdoor hot tubs which are the perfect way to relax after a busy day.
Carnaby Heritage Park – Save up to £80 per week.  These peaceful bungalows in the Yorkshire Moors region offer a tranquil base from which to explore the moors and local seaside towns such as Bridlington.  Each bungalow comes with an outdoor hot tub so you can relax in style.