Wiltshire Attractions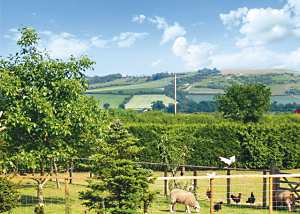 Wiltshire has in recent years become a popular destination for UK holidays. There are many holiday parks and lodges in the area offering everything from rest and relaxation to non stop action. Your chosen holiday park will add to your experience and some have so many facilities that it is hard to drag yourself away.

Wiltshire though is a very beautiful part of the country and has many attractions which should be explored.
Theme Parks

Brokerswood Country Park is ideal for families with younger children. The park has a wonderful layout and has been well designed offering a tranquil woodland setting and plenty of facilities. The Woodland Railway is an excellent way to travel around the park and take in the sites. There is also an Adventureland and several Play Trails where the little ones can run around. The Heritage Centre is well worth a visit and you may wish to pick up a souvenir to take back home. Toddlers also have an undercover play area to enjoy.

Nature

Longleat is one of Wiltshire's biggest attractions and people come from all over to explore this amazing park. The star of BBC's popular 'Animal Park' series, the safari style park has much to offer for adults and children alike. You will discover some truly magnificent animals roaming around and many can be viewed from the comfort of your own car. Giraffes and Zebras are just some of the animals you may encounter as you travel through the park. Other attractions include the Safari Boats where you can enjoy an escorted cruise to Gorilla Island and the wonderful maze where you could literally spend hours. This year Longleat has opened a new major attraction. Animal adventure is a magnificent interactive animal experience which is not to be missed!

Studley Grange Garden and Adventure Park is another top nature attraction. Whatever the weather this park has plenty to keep the whole family amused. The opportunity to walk amongst hundreds of colourful and beautiful butterflies does not come around that often and will delight children. Some of the world's most beautiful Butterflies can be seen here flying freely among the tropical plants and flowers in a 12500 square feet covered Butterfly Garden. The gardens also feature cascading waterfalls and ponds full of fish. More daring kids may wish to explore the mini beast section which includes tarantulas, hissing cockroaches and giant African land snails. The site also has a soft play area, souvenir shop and café.

Roves Farm is a good place to visit if you have young children who love animals. The friendly farm has many attractions including meet & feed the animal sessions, tractor & trailer rides and the worlds largest living willow maze. There is also a soft play area and a giant sand pit as well as a shop and tea room.

History

Those looking for child friendly museums should head to STEAM. This is one of the areas best museums and is a great day out for the whole family. The story of the GWR is presented with many imaginative displays and there are also plenty of hands-on exhibits where the kids can really get involved in activities such as building a bridge and putting a locomotive together. You can also enjoy a ride on the train-driving simulator.

Play Centres

With holidays in the UK you can never guarantee the weather and play centres are perfect for rainy days as they allow the children to run around and have fun while adults can sit and relax. Bonkers Children's Indoor Play Centre in Swindon is ideal and somewhat unique. The spacious play area features lots of interactive equipment including ball cannons, magic ball jugglers and roller racers. All ages are catered for here and adults can enjoy a drink or snack while the kids are having fun.
Jolly Roger Adventure is a more traditional play centre and features bouncy castles, and a huge soft adventure play area where the kids can run off some energy! Other attractions include the ball pools and the amazing 31ft long slide 'The Drop', which is one of the biggest indoor astra slides in the country.

Leisure Centres

For family fun you could visit Link Leisure centre. This large complex is the site of Swindon's ice rink and you can have hours of fun skating round the rink or just trying to stay upright! The leisure centre also has a traditional swimming pool and a climbing wall. For relaxation head to the jacuzzi or sauna.

History and Education

If you are looking for a historical and educational place to visit then World-famous Stonehenge is as good as it gets. The amazing prehistoric monument built as a ceremonial centre is thought to have been started at least 5000 years ago and has since been remodelled several times. Visitors can't help but be awe struck by the massive stone lintels which are curved to follow a circle. Some of the stones weigh over 50 tons each. This is one site you don't want to miss.
Other guides you might like
Home »
More Fun Days Out »