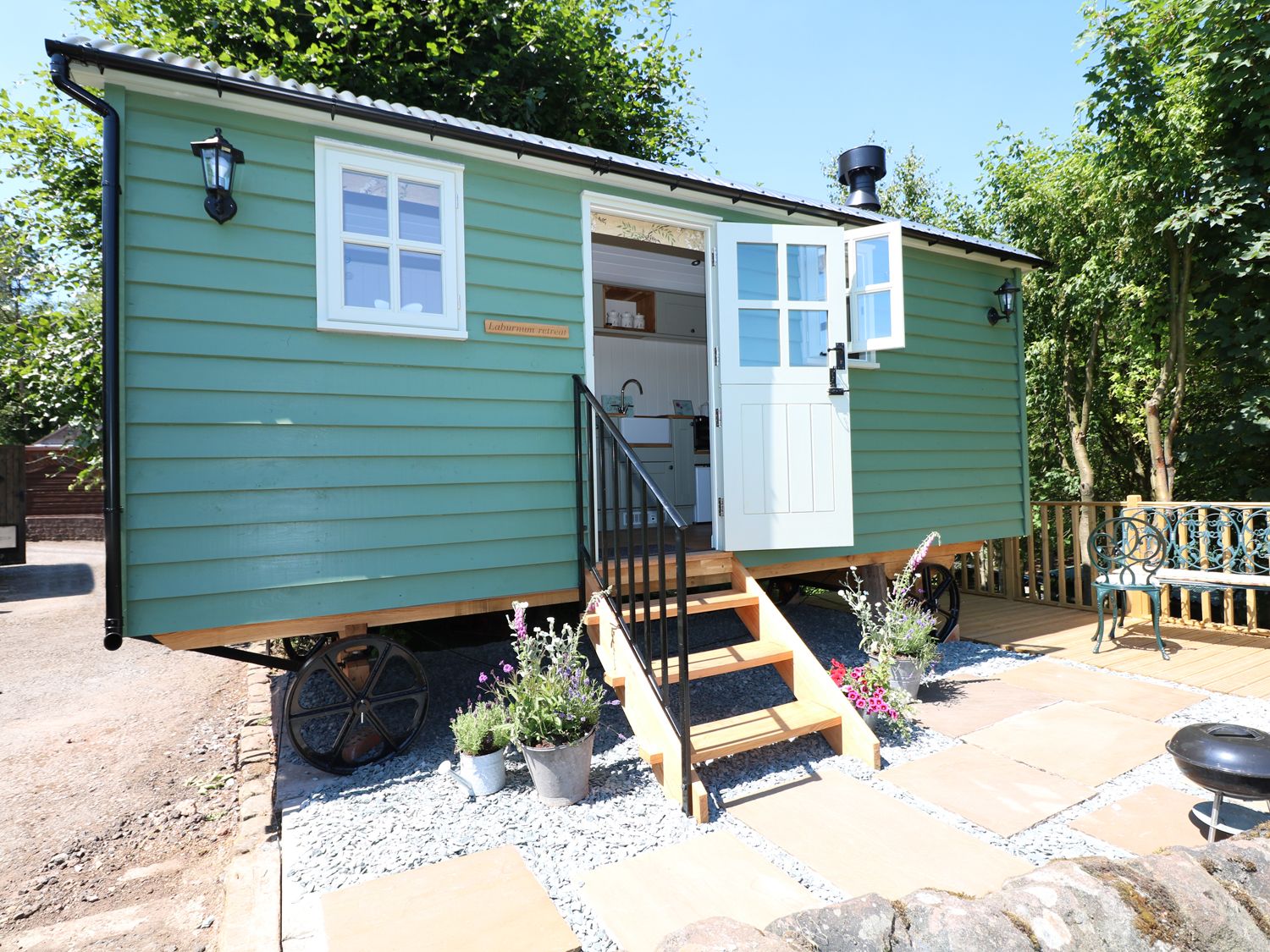 The Laburnum Retreat in the Peak District is a fabulous cabin with all the necessities for a great stay!
Glamping is the new camping and provides a brilliant half way point between traditional camping and a lodge break.  Imagine not having to pitch your tent when you arrive and you can get straight on with enjoying yourself.
This cute little cabin is reached via a small set of steps and has an open plan interior.  There is a woodburner in the corner adding character, and the views are fantastic all around.
The Spa town of Buxton makes a lovely day out where you'll find shops, pubs and even an opera!
You'll just love the countryside setting of this place and it would make an excellent romantic escape.   The Peak District is a gorgeous area of the UK to explore.
A real highlight of The Laburnum Retreat is the hot tub which adds a real element of luxury to your stay.  Enjoy the surroundings with a chilled drink in hand.
If you like adventure then you could take a trip to Alton Towers from here making it the perfect base.
Check out our glamping section for more glamping inspiration!