Top 5 Lodges with Hot Tubs near Leeds 
Maybe you live in Leeds and don't want to venture too far for a hot tub holiday.  Or maybe you are visiting this vibrant city and want a holiday base close by.  We've been searching high and low for the best lodges with hot tubs near Leeds.
Lindale Park – A forest setting for the ultimate escapism
Nestled in the heart of the Yorkshire Dales, this collection of rustic lodges offers tranquility and relaxation. There's unspoiled country all around, making it perfect for active groups wanting to explore green spaces and woodlands. Leeds is an hour away by the car for a fun outing in a thriving city. Lindale Pine Lodge is a luxury lodge for four, boasting a secluded location and cosy décor. From entering into the lodge, guests immediately feel welcomed, with the light living space that's been decorated for a real home-from-home feel. The bedrooms are equally as well furnished, and the master bedroom even as a walk-in wardrobe. Throw open the patio doors to the deck outside on a warm day and let the light stream in. Here, there's garden furniture for al fresco dining, and the hot tub for a relaxing soak.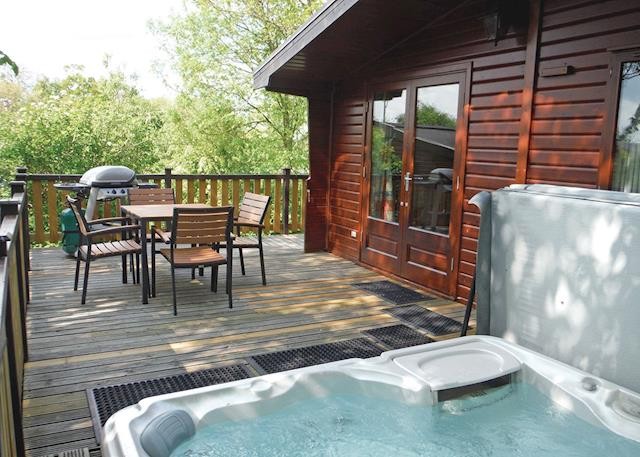 Fine Country Stays – Quirky accommodation amidst unspoiled countryside
Bubwith, East Yorkshire
This site offers a truly incredible location from which to enjoy a holiday in the gorgeous Yorkshire countryside. The countryside stretches on unspoiled for miles, creating an ambience of pure tranquillity. The Retreat VIP is a uniquely designed pod for two, ideal for a couple's romantic holiday. New for 2021, it features an open-plan living/kitchen/dining space which feels airy and open. It means that guests can easily plan a longer stay here. The patio doors offer a picture-perfect view of the surrounding greenery, which perfectly frames the sitting area. Enjoy the view from the garden furniture on the deck outside, or even whilst indulging in the hot tub. There's a small kitchen for basic catering needs, but with so many incredible eateries nearby, guests won't be going hungry! The beds are made up on arrival so that you can settle right in, and there's also a bathroom with a shower.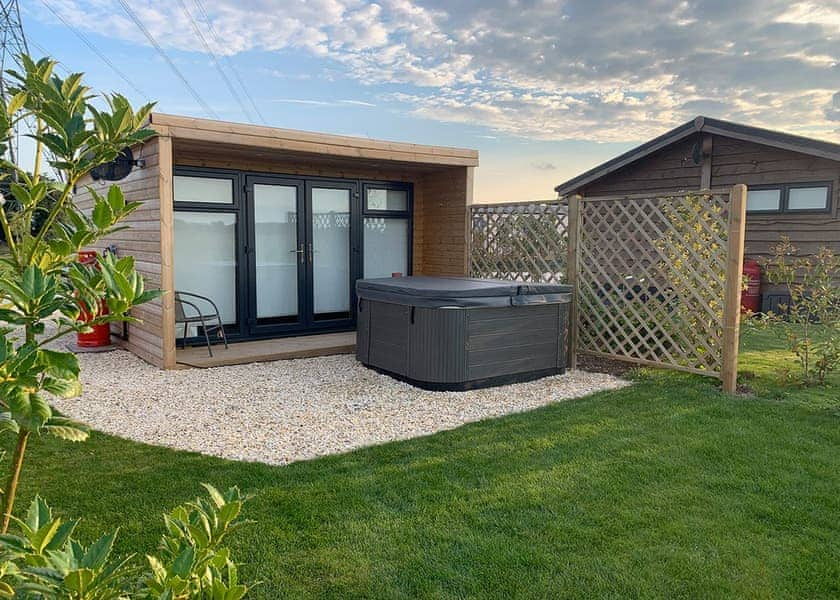 Beech Tree Lodge – A rural retreat for two
Stamford Bridge, Vale of York
This detached log cabin offers the perfect escape for a couple wanting a romantic retreat. Settled on an arable farm amidst the Yorkshire countryside, the idyllic atmosphere is ideal for a refreshing break from real life. The patio outside the front of the lodge gets plenty of light for guests to enjoy sitting in the sun. The hot tub can be found around the back, which is perfect for an indulging soak under the stars. From the front patio is the living room, which boasts a lovely open-plan space featuring comfortable furnishings. There's a large TV here for relaxing in front of a film in the evening. The kitchen has a modern design and is equipped with everything needed for guests to cater for themselves, including an electric oven, gas hob and dishwasher. The bedroom towards the rear feels generously spacious, and an extra element of luxury is provided with a freestanding bath tub. The bathroom has a walk-in shower and modern fittings for extra comfort. Located just outside of York, the historic city itself can be easily accessed, as can the bigger city of Leeds.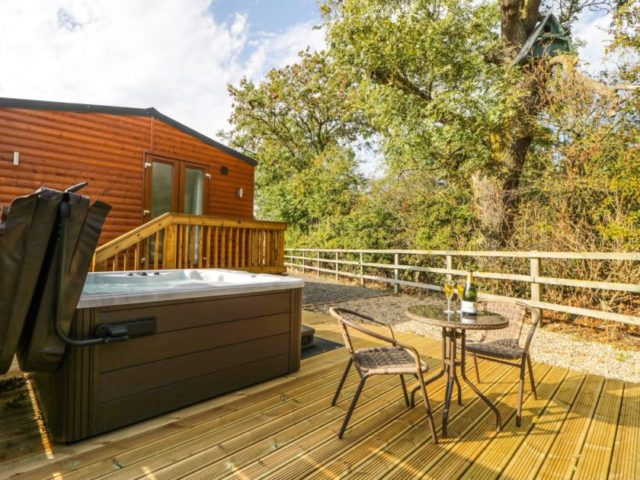 Sun Hill Lodges – High quality lodges in a stunning location
Constable Burton, Yorkshire Dales
Slightly further from Leeds, the city being just over an hour's drive away, is this collection of simply stunning lodges. Each has a unique and bespoke design, offering guests a truly unique stay. Wooden cabin in style and rustically decorated inside, they pair perfectly with the unspoiled countryside setting. The lodges range in size for a variety of different groups, meaning couples and groups alike are accommodated here. Pets are also welcome in many of the lodges. The open-plan living spaces provide plenty of room for all guests to settle in, and the cosy furnishings make the space even more inviting. Many also have log burners for the ultimate cosiness. French doors open the living area to the lovely deck outside, which has a table and chairs, as well as the sumptuous hot tub. There's also a barbecue for guests to rustle up a rustic summer meal. The lodges all have spacious bathrooms, several of which are en suite.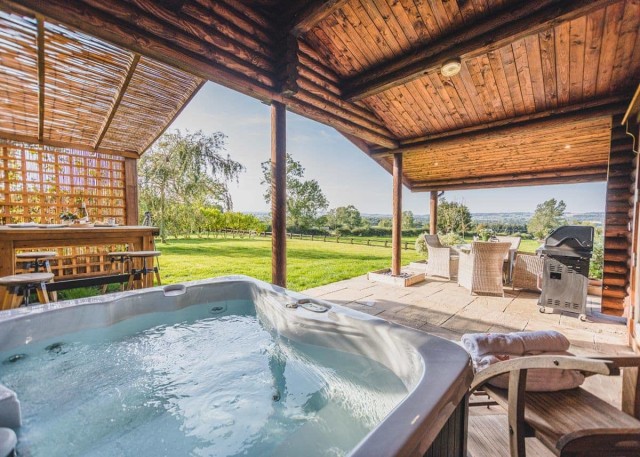 Oakwood Lodges – Stylish and elegant lodges for an indulgent break
South Duffield, Vale of York
A 45-minute drive from Leeds is this collection of luxurious lodges, situated in a beautiful area of the Yorkshire countryside. The location is ideal for those wanting a relaxing holiday away from the hustle-and-bustle of everyday life, but with plenty of thriving places easily accessible for fun outings. We love Oak Lodge, which has two bedrooms, accommodating four guests. With a charming wooden exterior, it allows its visitors to immerse themselves in the country life for a short while. Take in the tranquility from the private hot tub, which features views of the pond just outside the lodge. Inside, the décor is modern and homely, with a comfortable sofa and TV in the living area and sleek design in the kitchen. There's both a breakfast bar and dining table for sociable meals. The bedrooms are fitted with generously large beds, and there's a bathroom with a bath and overhead shower.