Luxury Lodge Breaks in Brighton
Welcome to Brighton! One of the UK's most popular destinations for a seaside holiday with a bit of style. A holiday here offers the perfect base to explore what's on offer and booking a lodge with a hot tub makes that break even more special.
Whether you're booking a short romantic lodge break or a longer holiday for your family, you can pick from a wide range of accommodations from glamping pods to cabins and cottages to suit everyone.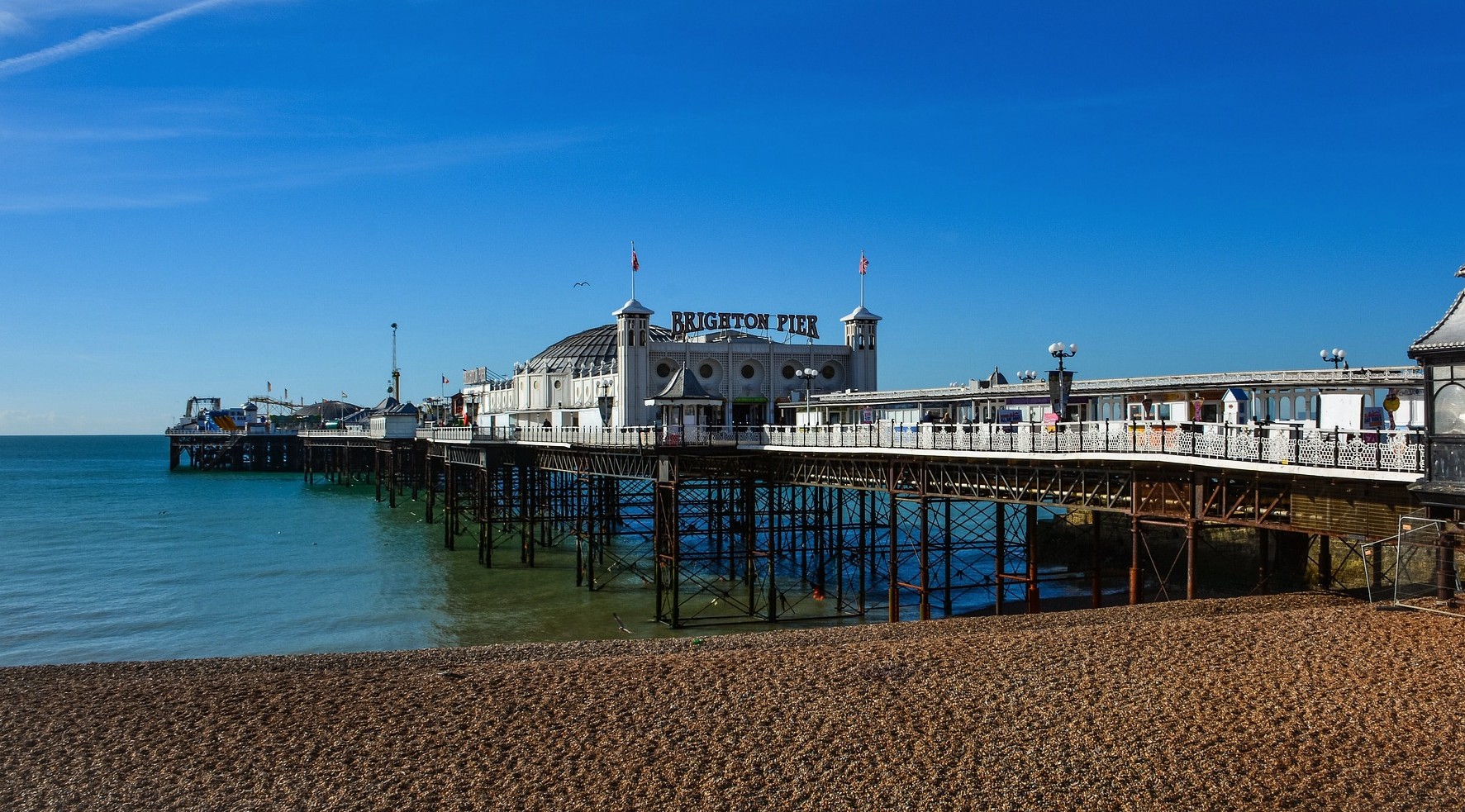 Brighton is a seaside town located on the South coast of England. It's as popular with international visitors as it is with people taking a coastal staycation from other parts of the UK. A total of more than 9 million visitors come here annually to enjoy a unique blend of city excitement and that that British seaside charm.
As well as relaxing and hammering stress levels back down with the help of your own bubbly hot tub, there are a metric ton of fun attractions and memorable days out you can take part in with your loved ones such as the iconic Pier, The Royal Pavilion, and of course a day out at Brighton Beach.
There's plenty of culture to discover here too – with a thriving music scene, art galleries and boutique shops you enjoy during your break.
Brighton is also famed for its fantastic nightlife with all the bars, restaurants and clubs you could ask for. Eat out at the Salt Room, the Coal Shed or the cozy Isaac At.
Brighton hosts a range of festivals throughout the year too such as Brighton Fringe, The Brighton Festival and Pride. You're also ideally placed here to explore the beautiful South Downs National Park and the surrounding Sussex villages.
Lodges that have hot tubs in and around Brighton
Swanborough Lakes
East Sussex » Lewes
13 miles away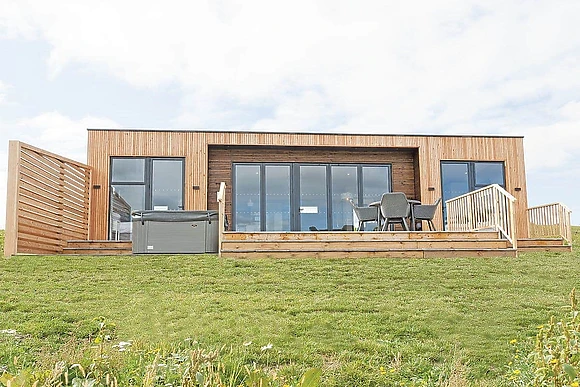 Sleeps 2-4
No Pets
Hot Tub
Escape to the South Downs National Park for a memorable stay in Swanborough Lakes Lodges. Boasting stunning views, these modern and bespoke lodges are fantastic for families and couples. With a good selection of lodges on a small and peaceful lodge park, you'll be able to enjoy a peaceful break and have a great base to explore Brighton.
---
Golden Cross Lodges
East Sussex » Chiddingly
14 miles away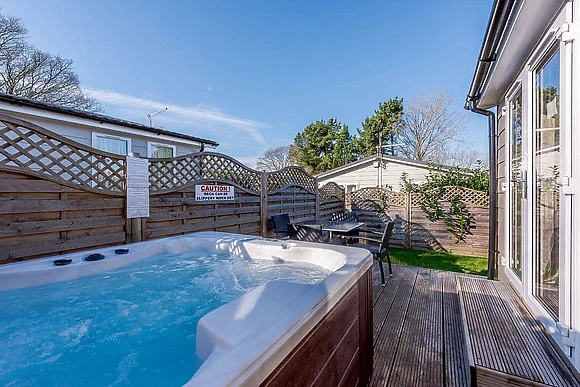 Sleeps 2-4
No Pets
Hot Tub
Golden Cross hot tub lodges are an ideal base to head out and explore Brighton and East Sussex. This is a peaceful location, right on the edge of the beautiful South Downs and close to Glyndebourne, Lewes and Brighton.
---
You can browse our full range of lodges with hot tubs in Sussex here.
Warren Wood Country Park
East Sussex » Hailsham
23 miles away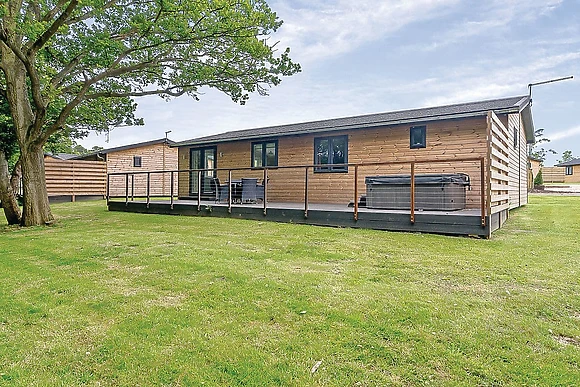 Sleeps 2-4
No Pets
Hot Tub
---
Top 7 things you need to see during your Brighton Lodge Holiday
Free – attractions prices vary
One of the main things people will want to do on a lodge break in Brighton is take a visit to the famous Pier. There are plenty of attractions on and around the pier such as places to eat, games, rides arcades and everything you'd expect at the seaside. For a 'free day out' it can get expensive!
Prices: £16.50 for adults / £9.90 for children
The Royal Pavillion is this absolutely huge palace that really is quite a thing to behold. Built in the early 1800's it's equally as impressive inside and out and definitely something unique! You can explore the grounds or the opulent interior and be blown away by the lavish attention to detail in Indian and Chinese-inspired architecture.
Prices: Free
If you love a bit of shopping, you'll likely be in heaven in the Lanes. This massive maze of side streets and alleys is crammed with all kinds of shops, eateries and stuff to feast your eyes on. The Lanes date back to the 16th Century when Brighton was a teeny fishing town. It's close to Bright Pier too if you want to combine them into one day out. There are some great places to get afternoon tea here too!
4. Brighton Beach
Prices: Free
Once you've made a splash in your hot tub, why not try the other extreme and take a dip in the sea? Whether you're ready to take the plunge or not, Brighton Beach is well worth a visit and there are lots of activities here including beachball, frisbee or try your hand at some watersports like kayaking and paddle boarding.
5. Brighton Marina
Prices: Free / Prices of attractions vary
Another top place to visit on your lodge break in Brighton is the Marina. It's the largest of its kind in the UK and there's always something interesting to see just wandering around and looking at the amazing collection of boats. A very picturesque location.
But there are tons to do here including an 8-screen cinema, a 26-lane bowling alley and even glow-in-the-dark golf. Families, couples or groups of friends on a staycation will love a trip here.
Prices: £17.95 for adults and £12.25 for children
As long as you've got a head for heights, this one-of-a-kind day out is well worth a visit! You'll be taken up 162 metres in this observation tower with panoramic views of the city and the sea. It comes from the minds behind the London Eye and it's definitely going to be one of the highlights if you're taking a hot tub break in this area. It's one of the tallest observation towers in the world.
Prices: £18 for adults and £14 for children
If you're looking for a fun indoor day out with children (or even just the two of you) the Sea Life Centre in Brighton will likely be a big hit. A large aquarium with all kinds of interesting fish, amphibians and other critters. Get up close and personal with sharks, rays and less-imposing creatures like turtles. Lots of interactive exhibits and even a bit of you know, education.