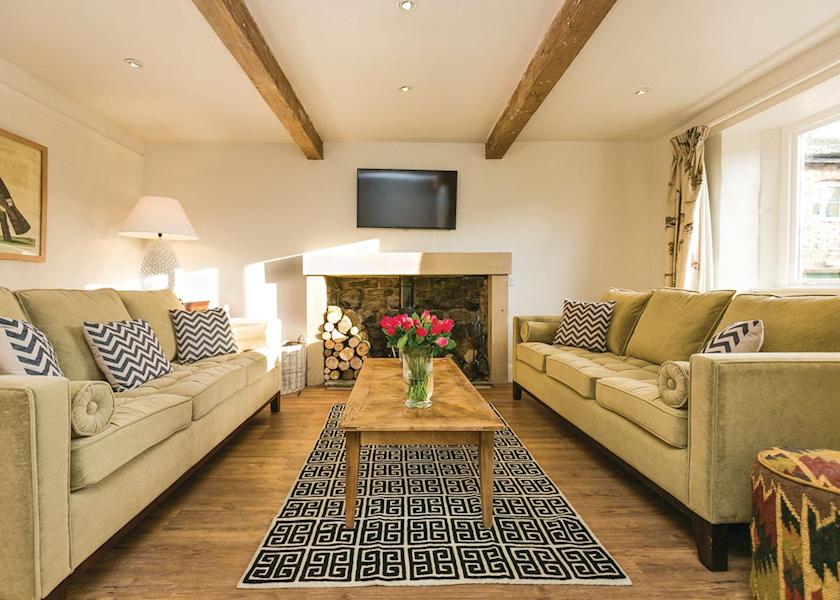 This lodge park is ideal for couples, families, or groups of friends looking for an idyllic haven from which to explore the beautiful Yorkshire Dales.
Take a romantic break or simply have a relaxed weekend soaking up the views from your very own hot tub.
Local area
Located in a perfect position for exploring the stunning Yorkshire Dales, the lodge park is in the beautiful grounds of Gisburn Park Estate, well known as being an Area of Outstanding Natural Beauty and for inspiring many iconic books including The Lord of the Rings thanks to its picturesque waterfalls, towns, and rivers.
Guests can explore the wonderful Ribble Valley, boasting wildlife and scenery for walking and enjoying the splendid Yorkshire Dales. The nearby village of Gisburn, which is just a ten minute walk away, has a wonderful Italian restaurant serving up delicious dishes and a great pub to mingle with the locals. The beautiful Lancashire coast is also nearby for any guests wishing to get a little closer to the sea on their visit.
Things to do
With plenty of gorgeous surrounding countryside, there are numerous walks for guests to indulge in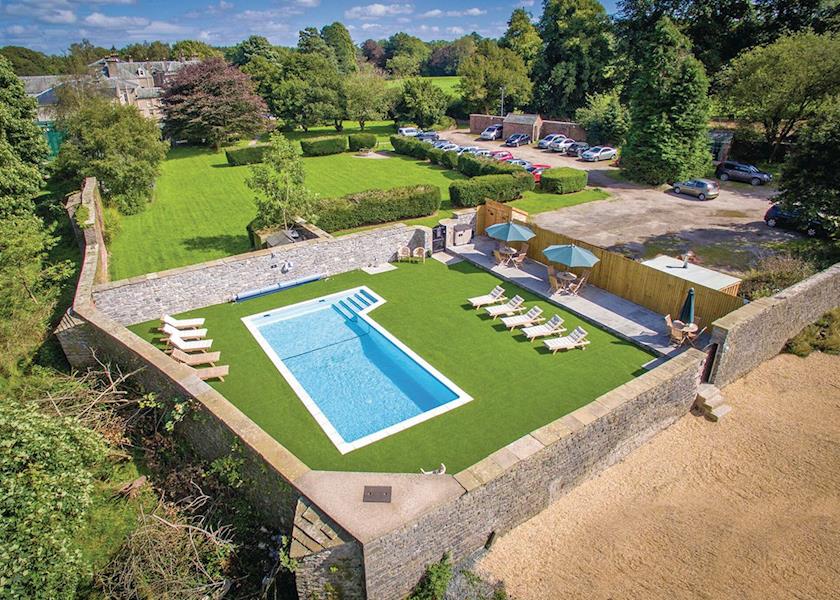 whilst taking in the views across the Yorkshire Dales and beyond. It's the perfect spot for plenty of relaxation, with the nearby village offering an opportunity for a gentle stroll after dinner.
There's also a swimming pool and hot tub for the ultimate in relaxation with your loved ones. Plenty of neighbouring towns and cities including historic York and beautiful Harrogate are within easy reach for exploring throughout the day and great food and nightlife by evening.
Accommodation
All lodges are stylish and luxuriously decorated in a true country décor and vary in terms of luxury level and cost to suit different budgets. Guests can expect to find wonderful decking areas with a private hot tub for relaxing in with a cold glass of champagne.
A typical lodge features two double bedrooms and an additional twin bedroom to sleep up to 6 people and 3 pets, with an ensuite bathroom. There's also a family bathroom and a large lounge area. Each lodge also offers a flat screen TV, WiFi, a kitchen with a microwave, dishwasher and fridge freezer, and there are even barbecues and sun loungers available to hire.
Park amenities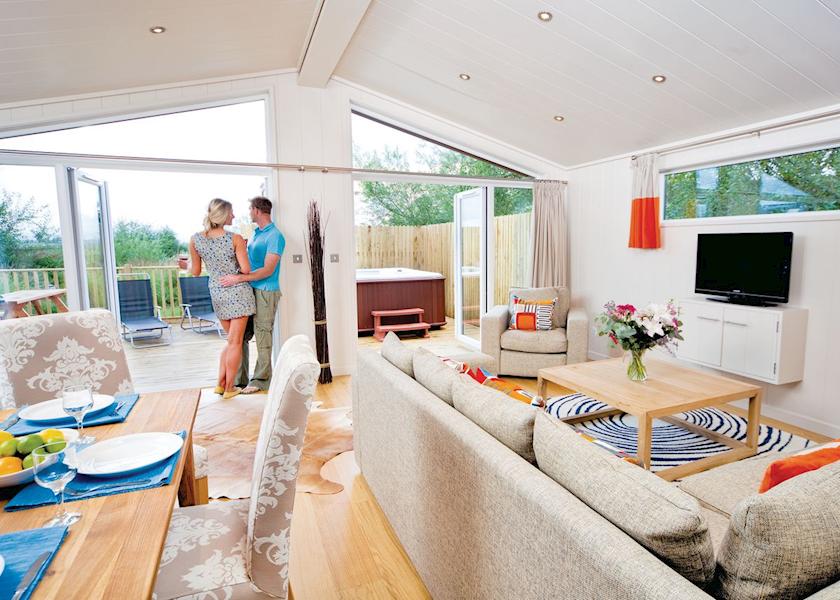 There's a wonderful outdoor heated swimming pool for a gentle splash no matter what the weather and for a few lengths in the evening after a long day of exploring. The park also has its very own Hindelini's Gourmet Café for a delicious bite – whether you fancy dining out or simply grabbing a takeaway to take back to your very own lodge. There's Wi-Fi access throughout with BT Sports and Sky Sports in the café to ensure you don't miss a match, and there's also a children's playground to keep the kids occupied.
Guests can also indulge in an in lodge spa treatment for an indulgent touch whilst away on holiday. Extras including champagne, flowers, and chocolates can be ordered at an extra cost to make it a truly romantic break.