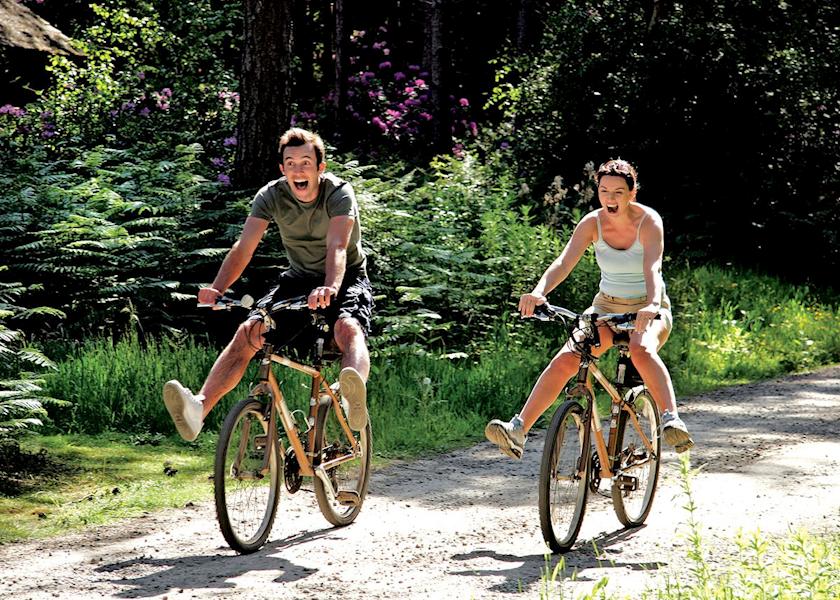 Staying in a luxury lodge is a great way to enjoy your short break or holiday in Yorkshire.
Luxury lodges offer luxurious accommodation to guests, with all the amenities needed for a stress free stay; they are ideal for last minute getaway.
Many lodges in Yorkshire are located in beautiful areas of this North County, offering breath-taking views and plenty for guests to see and do.
Choose a lodge in the Yorkshire Moors and have beautiful landscapes on your door step, enjoy the stunning views without even leaving your lodge and being in walking distance of the many walking and cycling paths.
Lodges are mostly found in caravan or holiday parks meaning they are the perfect option for families visiting and staying with younger children. Caravan parks have on-site entertainment and facilities that will keep all of the family entertained, from swimming pools, gym, soft play area, amusements, sports facilities and restaurants and bars, staying at a holiday park offers so much more than the outstanding luxury lodge accommodation.
Luxury lodges are the most luxurious and deluxe accommodation type, in a caravan park. With modern furnishings and well-equipped kitchens, they are very comfortable places to stay when visiting Yorkshire, bringing an extra touch of style to your holiday. With everything you need, lodges are ideal places for groups of friends or families to stay and enjoy their home away from home without any stresses.
Luxury lodges in Yorkshire are very popular with families who want an inexpensive holiday in high quality, modern accommodation with plenty to see and do nearby. Yorkshire has lots to offer for people of all ages and tastes, from walking in the dales to exploring the coast and enjoying some fish and chips. There are lots for families to do to create great memories. Whatever time of the year you visit, there will be lots of exciting things to see and do.
The summer is perfect for exploring the local beaches, coastlines and the surrounding towns as well as having a day by the lodge, going swimming and playing sports. In the colder months, you can take advantage of the luxurious fittings in the lodge, enjoy the open fire and get cosy in front of the TV. And don't forget, lodges with hot tubs are ideal for winter holidays too!