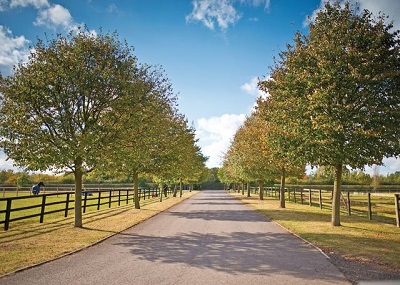 Rosewood Stud Park is a fantastic holiday park in the Cambridgeshire area.  We love the uniqueness of the location – on a working Stud farm – and within 72 acres of lush green countryside.
Both idyllic and rural this park would really suit anyone looking for a relaxing getaway.
There is a cafe on the park which opens regularly at weekends and you'll be just an enjoyable stroll away from the pub for a refreshing drink.  The local area is perfect for exploring with local towns like Newmarket and Bury St Edmunds within easy reach by car.
The lodges and holiday homes have been designed with style and luxury in mind, sleeping 6 or 8.  Many of the lodges also come with lovely waterside views.  The private outdoor hot tubs are the icing on the cake and the ideal way to round off any day.