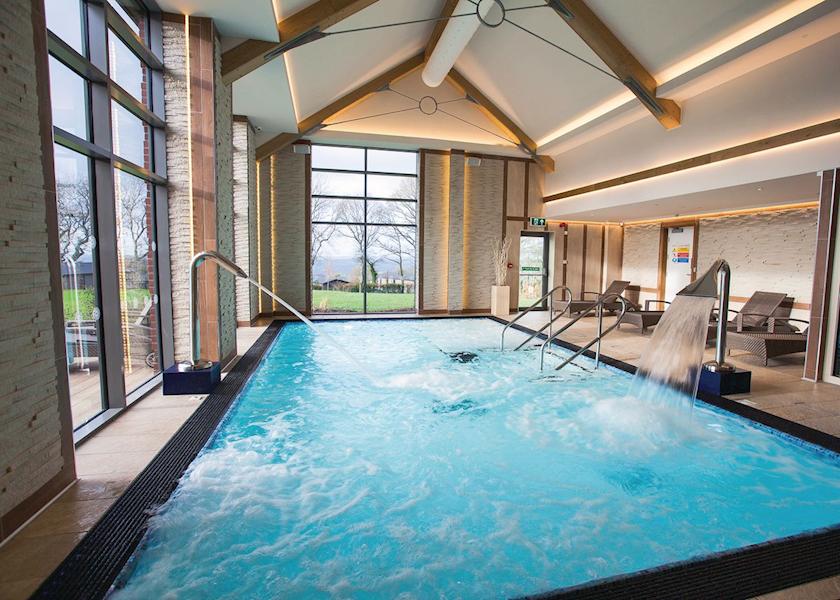 This resort is a great escape for couples looking for a romantic retreat, or for groups of friends in search of a relaxing holiday with fine dining and a great spa in which to indulge.
The beautiful area is also excellent for exploring, thanks to its close proximity to some excellent beaches.
Local area
Hawkchurch Resort and Spa is situated in a beautiful area of Devon on the border with Dorset.
Offering magnificent, panoramic views over the Axe Valley and this picturesque rural area, it's a very peaceful area for relaxing and exploring the beautiful area.
The iconic Jurassic Coast is just a short drive away with its golden sandy beaches, as well as the charming towns of Charmouth, Seaton, ancient Axminster and the lovely harbour village of Lyme Regis. For a busier city with plenty to do whether shopping or dining is your preference, historical Exeter is within an hour's drive for exploring, as well as many other delights and scenery of South Devon.
Things to do
Relaxation is a key mantra in this resort, so it's the perfect spot if you're here not to do anything too strenuous. The holiday park's wonderful spa is certainly worth a visit for an indulgent treatment, with its sauna, steam room, and luxurious treatments.
Exploring the beautiful nearby area with its many beaches and beautiful coastal walks is another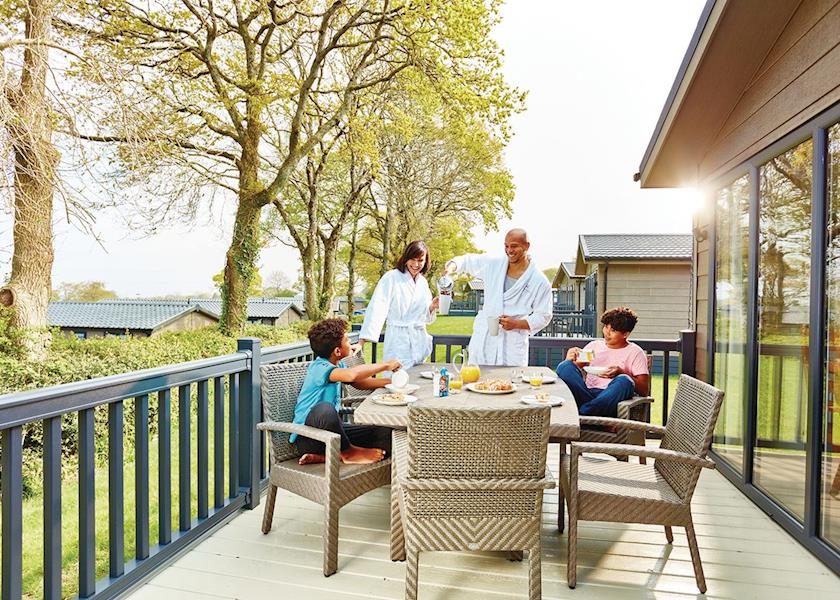 must. Dining in the park's high-end restaurant is another fun and relaxing activity for your stay.
Accommodation
In order to create a relaxing and pleasurable break away from home, all accommodation is luxurious lodges to enable guests to indulge. A typical and spacious, luxurious lodge sleeps up to 8 people and a pet, is stylishly furniture and features two king size double bedrooms, each with an ensuite shower and two additional twin bedrooms.
They all have an elegant bathroom with a bath and overhead shower, a spacious living and dining area, and French doors leading to a sun deck with a luxurious hot tub, perfect for sharing some peace and quiet outdoors. Expect also a flat screen TV and a further TV in the bedrooms, a Bluetooth music system, a hairdryer and iron, bath robes, and all bed linen, duvets, and towels.
Facilities at Hawkchurch Resort and Spa
Guests must enjoy the fine dining of Beeches restaurant with its delicious a la carte affair and wonderfully stocked bar with a choice of impressive drinks and cocktails. There's also Pizza Alfresco, with its traditional outdoor log burning pizza oven which makes some scrumptious, authentic creations.
The Costa Coffee offers guests some great refueling, and there's also a bar with a sun terrace for a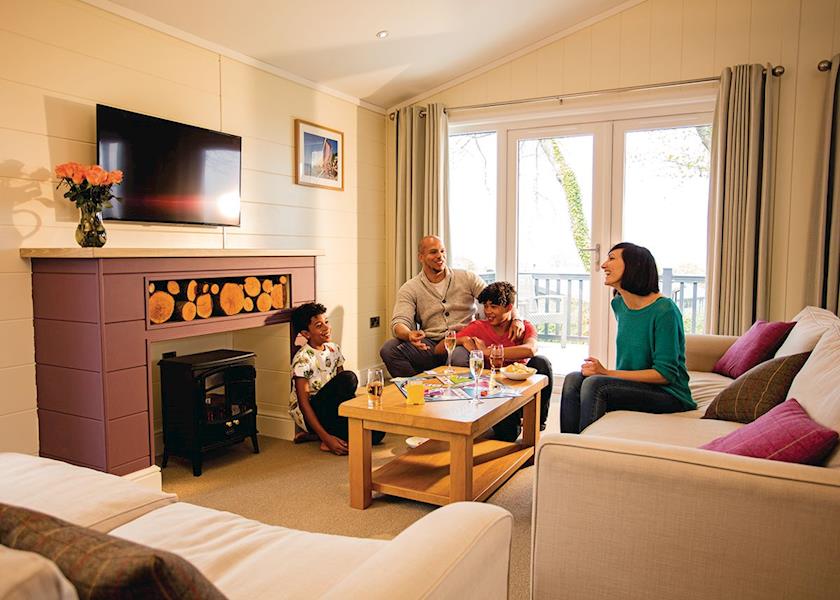 relaxing outdoors drink. WiFi is available throughout the holiday park.
Hawkchurch Resort and Spa Amenities
The star feature of this award-winning park is the indulgent Ezina Spa with its stunning facilities that enable guests to truly unwind in stunning surroundings.
It has its very own hydrotherapy pool for over 16s, and a host of aromatherapy treatments, a sauna, and a Hammamm style steam room, a relaxation room, and plenty of wonderful manicure and pedicure treatments. There's also a state of the art gym for guests who'd like to stay active on their trip.