Lodge Breaks Shropshire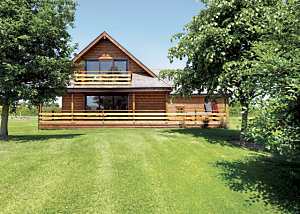 Shropshire maintains a great deal of its heritage and hasn't given in to the demands of a modern society, so you'll be transported into a much more relaxed lifestyle where you can enjoy a truly unique experience. Lodges in this area are stylish and varied, all of which offer a high degree of comfort not forgetting the private hot tubs, the ultimate way to chill out.

When you can relax no longer head out and discover what the area has to offer. Families in particular will enjoy a visit to Hoo Farm Animal Kingdom. This farm park is a children's paradise and offers hands on experience with everything from feeding the lambs and Goat to petting the lizards and talking to the parrots. The Royal Air Force Museum Cosford is also well worth a visit and displays artwork, engines, missiles, photographs, uniforms, medals and research relating to the Royal Air force.

One of the most popular choices continues to be Black Hall Lodges that give you true luxury when you're on your holiday. They are stylishly decorated to ensure that you'll feel more like you're in a five-star hotel than your own private lodge so you really are getting the best of both worlds here. You'll only have to step out of your door to be immersed in natural beauty, whilst stepping back inside you will be greeted with total luxury and comfort. These lodges are extremely popular with those looking for a romantic break away or some peaceful and quality time together.

Beaconsfield Park is another popular choice among holidaymakers. These lodges provide you with the perfect base to explore the delights that Shropshire has to offer, and you'll be able to enjoy some of the more beautiful natural surroundings in the country. You'll be located in stunning grounds with your own hot tub and a shared indoor heated pool also available for your use.

Ashlea Pools Country Park is an award winning Holiday Park with some of the best lodges you'll find around. Awarded the David Bellamy Gold Award for Conservation, this holiday park will ensure that you feel completely in balance with nature. Relax in your luxury lodge with private hot tub, whilst also enjoying the natural beauty of the Shropshire countryside. You can explore the lovely market towns that are scattered around the hills and valleys that also offer you incredible views.
Other guides you might like
Home »
More Lodge Location Guides »