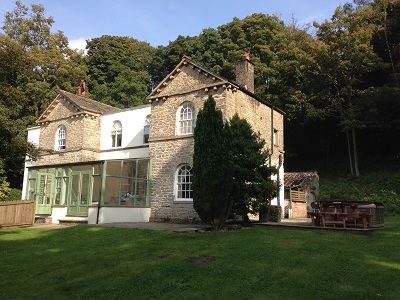 Yesterday we returned from a 4 night break at Ribblesdale Lodges in the Ribble Valley.
Instead of staying in one of the lodges we chose to try their unique cottage accommodation, a charming semi detached cottage set within a wooded glade.
The two cottages are called Gamekeepers Cottage and Fisherman's Cottage and sit alone on the outskirts of the park, in a magnificent setting.
The views are amazing and there is a stream at the bottom of the garden.
The Gamekeeper's Cottage has 3 bedrooms and the Fisherman's has two bedrooms.  We stayed in the Fisherman's Cottage.
Both cottages have just been fully renovated in 2013 and have living and kitchen areas as well as lovely conservatories.  Champagne on ice is also set out on arrival. This cottage is especially great for those who want to bring their pets on holiday as it's pet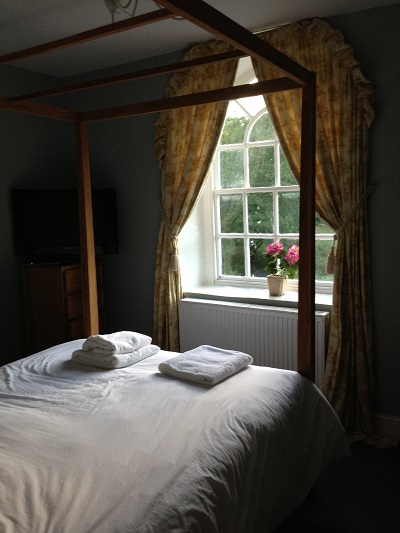 friendly and the location is ideal for dogs.
A ten minute walk through fields and passed horses takes you to the main park where all the lodges are located.
The coffee and farm shop called Hindelinis also doubles as the reception and the staff are very helpful and friendly.
Of particular mention is the fabulous food in Hindelinis which is home made in an open plan kitchen.  We tried a curry and a steak sandwich with peppercorn sauce, both of which were outstanding. our little girl had the home made burger which was also excellent.
The farm shop sells jams and local produce as well as essentials you might need on your lodge break.
The lodges are luxurious and stylish with a range of sizes and designs.  Perfect for special occasions and honeymoons.  The Darcy lodges are beautiful and the Morland Lodges are a great size for families. All of the lodges come with outdoor hot tubs.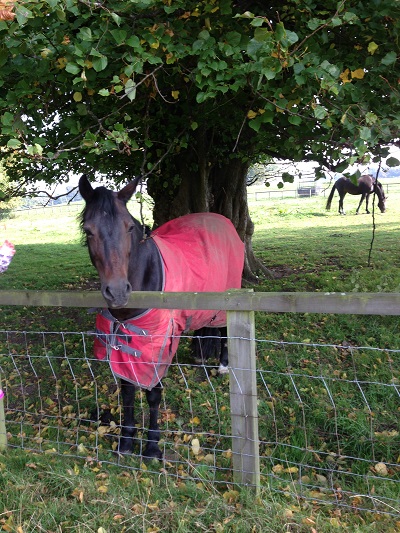 There are plenty of places to explore in the area, and our favourite day out was a trip to Bowland Wild Boar Park which had a brilliant play area for children and plenty of animals to see, as well as some lovely walks and a cafe.
We would highly recommend Ribblesdale Lodges for special occasions and after our visit, it's easy to see why they get so many repeat guests.
The park is very well maintained, the lodges and cottages are lovely, and the location is stunning.