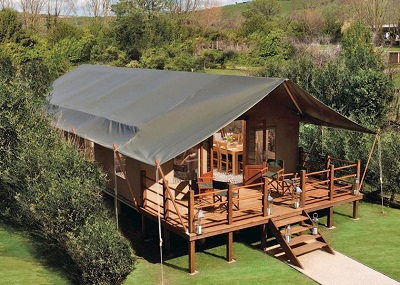 Hot tub holidays have become a well loved choice for holidays in the UK due to their relaxing and luxurious nature.
But what if you are looking for something that little bit different?  A unique holiday experience?
We've scoured the hot tub holidays on the market and put together details of some amazing different holiday options.  All with hot tubs of course!
Waterside Safari Tents in Dorset
These stunning safari tents are really special and will appeal to couples and families, and especially kids!  They're designed in a lodge style so you really get the best of both worlds.  The Exclusive Safari Tents come with private outdoor hot tubs and have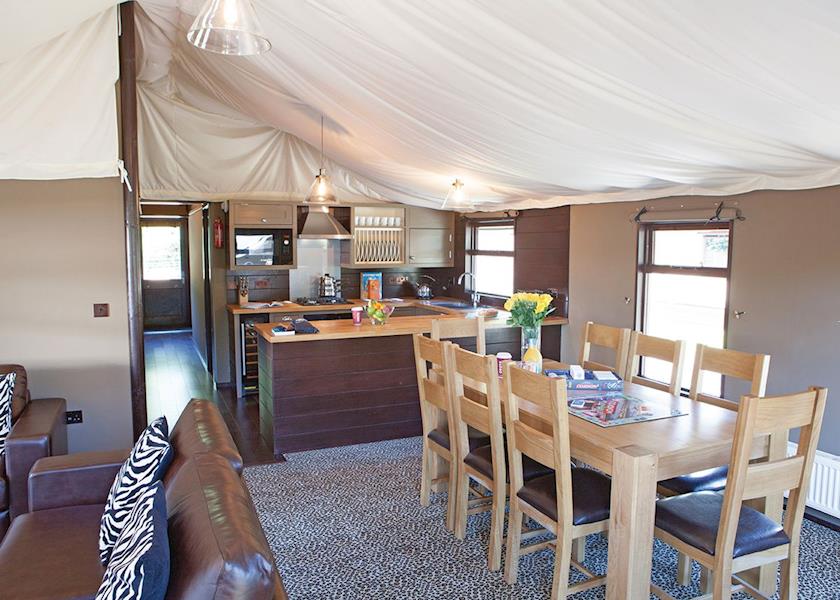 additional TVs in the bedrooms.
You can choose from tents sleeping 6 and 8.
One of the tents even comes with a playstation 4, all the mod cons!  The lovely verandahs are the perfect place to relax and take in the views and of course garden furniture and a barbecue comes as standard.
Beech Platinum Stars Lodge at Landal Kielder Waterside
We thought we'd seen everything when it comes to lodges with hot tubs but this was a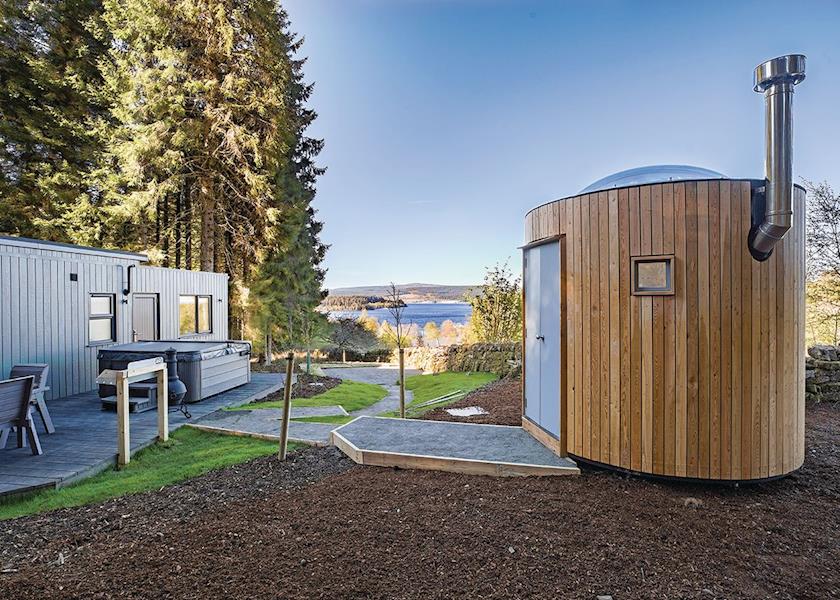 new one on us!  This amazing lodge actually comes with it's own Star Gazing Pod to check out the stars in some of the darkest skies in England.
The lodge itself is top of the range too with luxury bathroom, complimentary luxury toileteries, bluetooth sound system, playstation4 and more.  When booking this lodge
you also get the benefit of early check in at 2pm and a late 12:00 check out.  Read more…
Willow Platinum Swim at Landal Kielder Waterside
This is another brilliantly different option at Landal Kielder Waterside.  If a hot tub is not enough then this lodge has it's own swim spa pool.  The lodge is brand new for 2017 and has a high spec interior with use of fluffly bathrobes and slippers and a playstation 4 among other luxuries.
The fabulous kitchen will give you kitchen envy with superb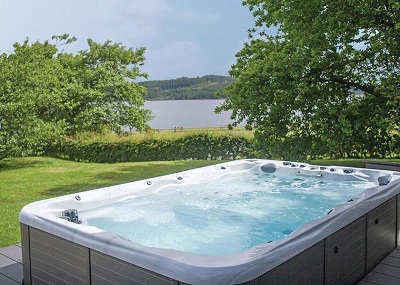 finishes and many mod cons.  This lodge sleeps 6 and has 3 bedrooms.
Early check in and late check out is also standard with this luxurious holiday lodge. Read more…
All of these lodges have special features rarely seen on a hot tub holiday and will help to create magical holiday memories for special occasions and family holidays.